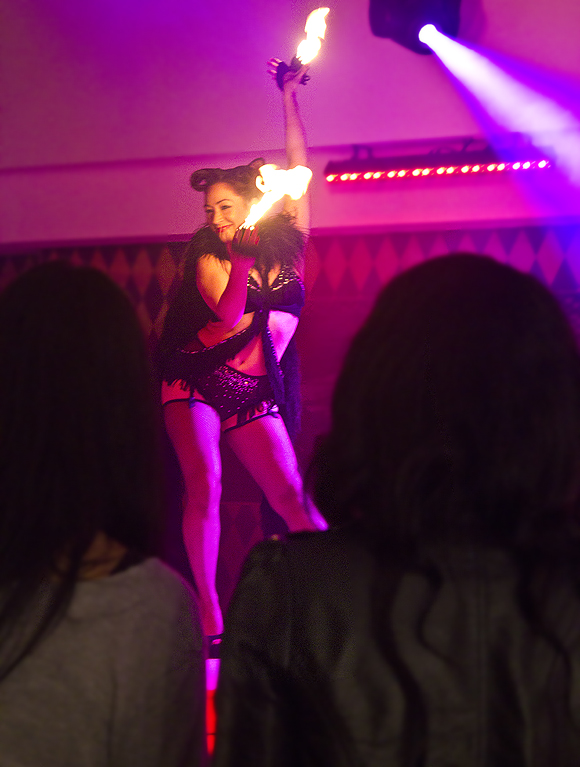 This week, I went to a spectacular event at Circus London. While the venue is the go-to for cabaret and cocktails, the Jergens Skincare Launch meant it was also host to a very beautiful crowd of beauty editors and journalists alike. Even Louise Roe (of MTV's Plain Jane and The City) showed up to chat about her skincare favourites and enjoy the burlesque fire dancing, runway shows, and more.
As a teenager in grand ole' USA (Happy Independence Day, compadres!), I remember seeing Jergens on practically every single one of my friend's dressers or bedside tables. Affordable radiance was key on our teenage budgets, and Jergens happen to be one of the brands that really deliver. Hooray for making it to the UK, guys!
The new products include:
• Jergens Daily Moisture – For 24 hour hydration, enriched with Silk Proteins and a citrus extract blend. Transforms dry, rough skin into smooth, visibly healthy skin.
• Jergens Ultra Healing – A deeply hydrating moisturiser with Vitamins C, E and B5. Penetrates below the surface of extra dry skin, making it looked quenched and moisturised.
• Jergens Soothing Aloe – With Aloe and Cucumber, this fast-absorbing moisturiser quickly replenishes moisture and soothes dry skin caused by the elements, leaving skin looking and feeling beautifully refreshed.
• Jergens Skin Firming – Go beyond mositurisation with visibly firmer skin. With its exclusive Firm Perfecting™ complex, containing collagen and elastin, this moisturiser tightens skin and reduces the appearance of cellulite.
• Jergens Cocoa Butter – A rich Cocoa Butter body moisturiser that gives your dry, dull skin a radiant sheen that makes it look and feel instantly more beautiful.
• Jergens Original Beauty Lotion – This classic Cherry-Almond scent lotion moisturises dry skin, leaving it looking and feeling softer for 24 hours resulting in skin that is beautifully soft.
To celebrate the launch of their new moisturisers, Jergens are also giving you the chance to make a beautiful difference to your skin and see it at its most stunning in a spread for Marie Claire! I would love to see one of you win their "Style Your Skin" competition, so be sure to visit the Jergens Facebook page to enter.