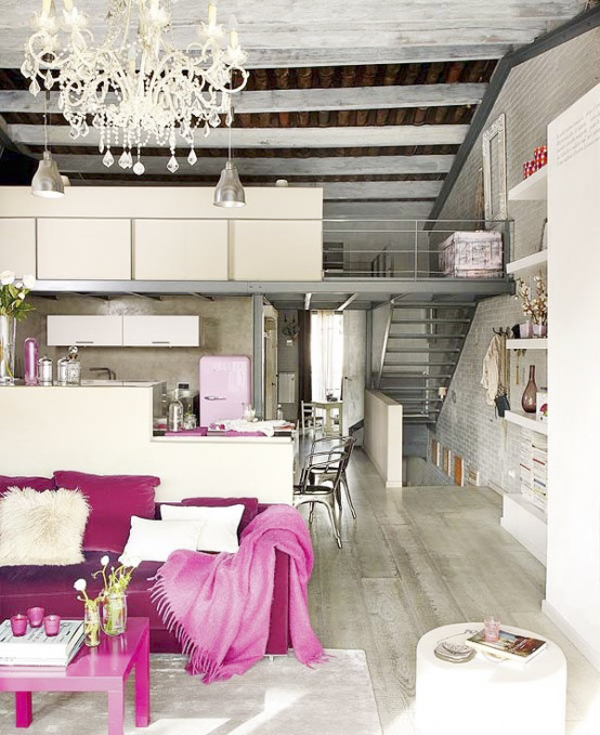 I've recently been doing some 'future planning' with the wonderful Manfriend and one of the things that most excites me about it is the chance to build our dream home together. Naturally, thinking about it sends me on a complete interior design binge where I scour the internetwebs for hours on end and fill my 'baskets' with more retro furniture than I could actually put in a house.
Hipsters of all kinds have been pioneering this retro as a contemporary style for quite some time. For whatever reason, most people enjoy keeping a little piece from a different around them. Be it the tie dye of the 60s, the psychedelic prints of the 70s or the glamour overdose of the 80's, the fashion and design industries frequently pay beautiful homage to decades past.  Personally, vintage furniture works on two levels; 1) there is something very warm and magical about curating a living space from hundreds of years of archived styles 2) there is no need to 'keep up' with the Jones'.
I've found that Fashion For Home offer one of the best varieties of 'vintage feel' furnishings online, but I also love the idea of finding beautiful and unique pieces in thrift stores. Standout pieces like a moon armchair can add a strong Sixties vibe whilst still holding a certain amount of minimalist contemporary design. That contrast is something that I love as a design aesthetic and something that will quickly dictate a key piece in a room. This chair in particular was designed by Mike To – as a designer, he always seems to create impeccable Asian-influenced designs that work in a variety of spaces: pop-art parlours, minimalist bedrooms…the fibre glass composition even makes this particular piece outdoor friendly.
Be it a moon chair or a chaise lounge, I guarantee the next couple of years will see an influx of retro pieces find their way into our home.