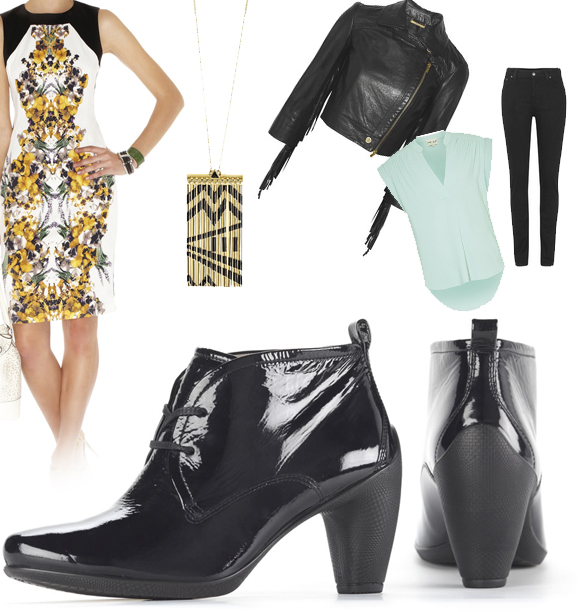 Recently, I was lucky enough to get acquainted with ECCO's new Sculptured 65 shoe before it hit the stores. I have to be honest here, I was surprised at how much I liked it.
Until now, the only interaction I have had with ECCO as a brand has been when male personal styling clients need assistance with a sportwear look. There was nothing to dislike about the brand or their products, but their style was quite a departure from my platform-filled and dress-heavy closet of doom.
This shoe, however, is not their typical fare. The 65mm heel (hence the 65 in the name) is going to be available in a shoe, boot and bootie style later this month, and will be offered in a variety of colours on both leather and patent leather. It is also the comfiest heel I have worn in years. Based on the comfort level, it surprised me that there was no platform at the front. What the anatomy of the shoe does have – however – is a leather inlay sole covered with the 'ECCO Comfort FibreSystem' and a moisture-absorbent circulation system.
I have styled the Sculptured 65 for two different occasions (above):
Dressed down: Black skinny jeans, dipped hem top, and leather jacket.
Dressed up: Printed dress and fringe necklace.
How would you style yours?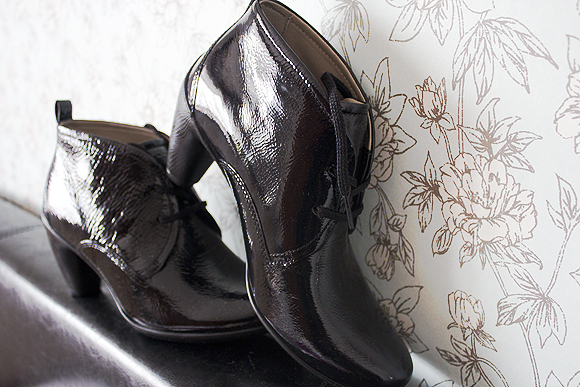 Sponsored Post