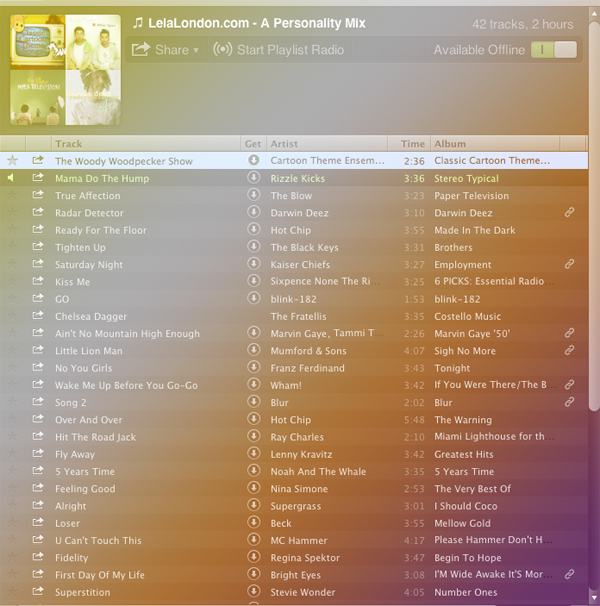 Spotify is one of those technological advances – much like Facebook and Twitter – that I feel I couldn't live without. With an intensely musical soul, the power to have virtually any track of my choice available to me at any time (thank you, iPad app) is priceless.
For those of you who feel the same, I've decided to create a two hour playlist full of whimsical songs that I believe are very hard to get sick of. It's a pretty eclectic mix featuring everyone from The Rolling Stones to Aretha Franklin, but great ear candy nonetheless.
Click here to listen and be sure to let me know your favourite tracks!