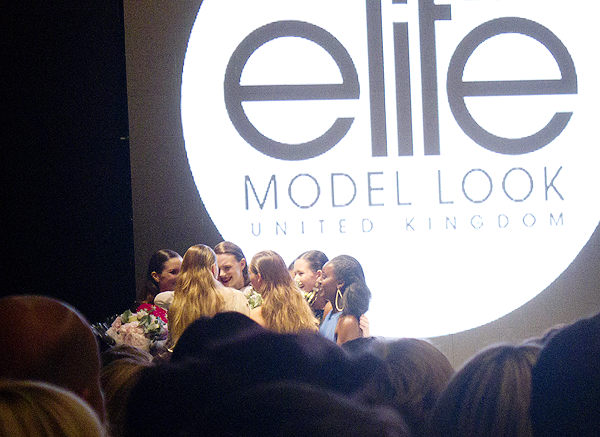 Last week I headed down to Baker Street for an evening of glamour and dream-making. It was, of course, the 2012 finals of Elite Model Management's infamous Elite Model Look.
Following a six month nationwide search, twelve boys and twelve girls had been selected to take part in the holy grail of modelling competitions: the catwalk final. (I'm not kidding here – previous winners have included Gisele, Alessandra, Cindy, Eniko, Fei Fei, and Erjona). Up for grabs were three prizes:
1) FEMALE: A model management contract with Elite London and the chance to represent the UK in December's Elite Model Look final (held in Shanghai).
2) MALE: A model management contract with Elite London and a trip to Milan to walk at Men's Fashion Week.
3) FEMALE: A contract to be the face of Look Beauty (her campaign will feature in Superdrug stores nationwide, in addition to general advertising), an editorial spread in Look magazine, and an Elite Model contract.
As expected, all finalists were twenty times as beautiful in person as they were on film and the competition was incredibly tough to call.
With struts wrapped up, the winners were announced as Gillian Matthew (aged 16 from South Lanarkshire – Prize 1), Conor Doherty (aged 16 from London – Prize 2), and Molly McGeachin (aged 19 from Brighton – Prize 3). The three SuperBeauties were enveloped in hugs from their fellow contestants who – like the rest of us – could not wait to celebrate the end of this phase of the competition with Henry Holland on the after party decks.