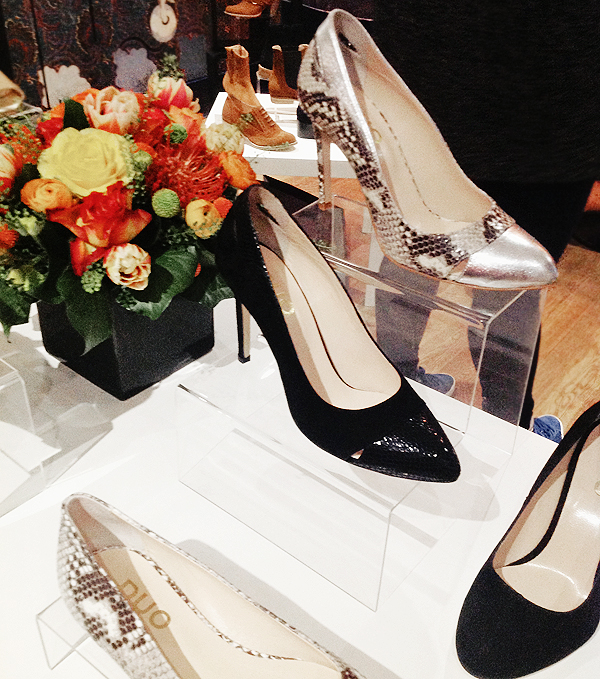 I've happened to get my socks in a twist over DUO a few times before, but for those who don't recognise the brand, let me introduce you to a shoe brand that – led by a team of in-house designers – tailors every single one of their shoes and boots to sophisticated perfection.
(Yes, still talking about DUO.)
I had the pleasure of previewing their Spring/Summer 2013 collection last week and I am already itching to fill up next season's wardrobe. With a beautiful selection of relaxed glamour, two of their standout shoes for me were:
The Kesia – a bandage heel with ankle strap fastening (available gold shimmer patent & metallic leather orblack suede & cream leather)
The Slippers (called 'Bloom' and 'Seine' – which has a 2cm heel instead of 1cm…score).
Which pair of shoes stand out to you?