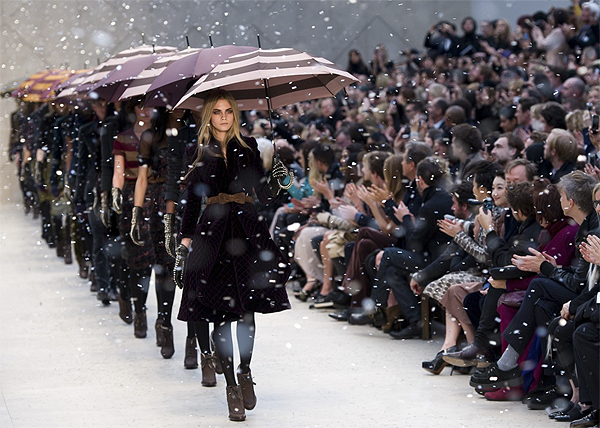 Winter clothing – be it stylish evening wear or daytime casual attire – is a great time of year for trends that suit each and every one of us. We're talking regardless of shape, size or taste in style. Let's take a closer look at some of the most popular trends that keep recycling as firm favourites in all of our winter wardrobes:
Sparkle
Added sparkle – sequins or embellishments, diamantes et al – will instantly add a 'winter glam' feel to any outfit. This is especially true of evening wear, so be sure to keep an eye out for gorgeous detailing on shoulders and cuffs as well as on heels and bags. Don't forget to accessorise with lots of jewels and beads to accentuate this style.
The Colour Purple
Purple reigns strong from October through to February as the key colour to wear. It's regal, rich and sumptuous – it will instantly update a day time outfit with a welcome touch of glamour. It is also a great night time alternative to black. Mysterious and sexy, the deep allure of purple will suit everyone.
Blazers
Each winter, the casual-tailored blazer becomes the staple outerwear for a night out – they are popular on all occasions as they instantly add the wow-factor and can add an extra bit of class to more comfortable daytime pieces. Don't know what to wear for festive drinks with the girls? Jeans and a smart tee teamed with a tailored blazer will check all of your boxes.
Pencil Skirts
Pencil skirts were once limited to the office (the horror!). This season, they've made a smart comeback as one of the hottest options on the high street. Whether you're after a tailored or a bodycon fit, the pencil skirt is a sure fire way to flatter any figure, keeping it perfectly svelte while skimming your curves.
Chunky Knits & Boyfriend fits
During winter, chunky, oversized cardis return to their special place in our everyday winter-wardrobes. The comfiest item on the list by far, it only helps that the bigger the fit and the chunkier the wool…the better! The Aztec print is a key look for knits this season and we can be sure to spot boyfriend fit cardis and loose fitting shirts alongside the rest of the trends; it's all about the layering, baby.
What is your ultimate winter-wardrobe go-to garm?