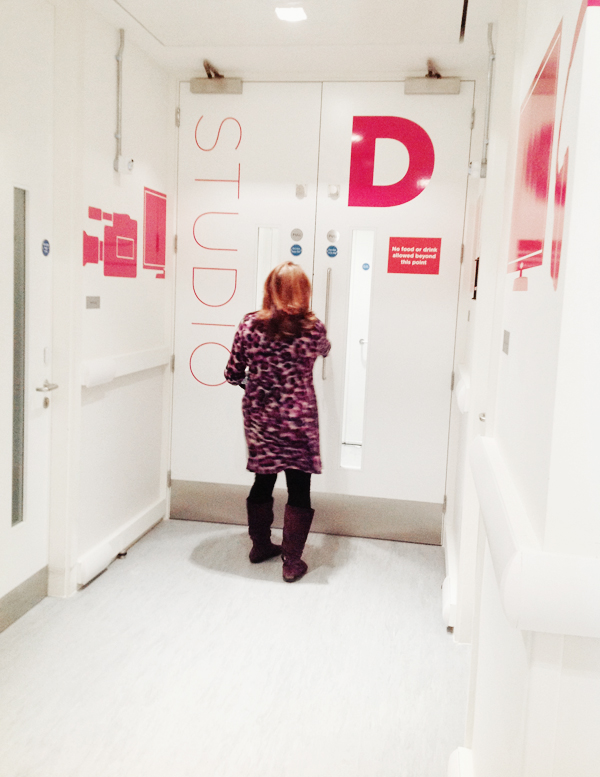 Home shopping channel QVC has a certain ability to make everything – even saucepans and bed linens – appear rather glamorous. This is why, when asked to pop over to QVC HQ last week to check out their latest collaboration with Elemis, I couldn't refuse.
With Elemis being QVC's biggest selling beauty brand, they decided to pack a real punch with this year's Christmas set: the Elemis Winter Skincare Secrets Collection. Introduced to it at the beginning of the evening, our small group of beauty journalists were pleased to find that the six-piece anti-ageing set showcases the brand new Evening Blooms Dry Body Oil, award-winning Pro-Collagen Marine Cream, bestselling Pro-Radiance Cream Cleanser, Gentle Rose Exfoliator, Quiet Mind Bath Elixir, and Skin Nourishing Shower Cream, all presented in a navy blue cosmetics bag. A whopping £160 worth of product for only £56.50.
After playing with the products we were taken on a tour through the studios and were then offered a chance to host a TV segment of our very own. With a 'Yes, Man' mentality, I decided to bite the bullet and embarrass myself in a room of seasoned professionals (honorary photo, below). Though it would be fair to assume most beauty lovers could chat about exceptional products until the stars turn cold, the addition of viewing screens and sound techs meant my 4-minute 'Elemis Evening Dry Body Oil' filming created a rather giggly and exceptionally American-sounding Lela. Feelings during playback were not dissimilar to the shock we all get when listening to our voice recorded for the first time.
Leaving with a newfound respect for television presenters and a desire to slather myself in Evening Blooms dry body oil, this was an evening I will never forget.