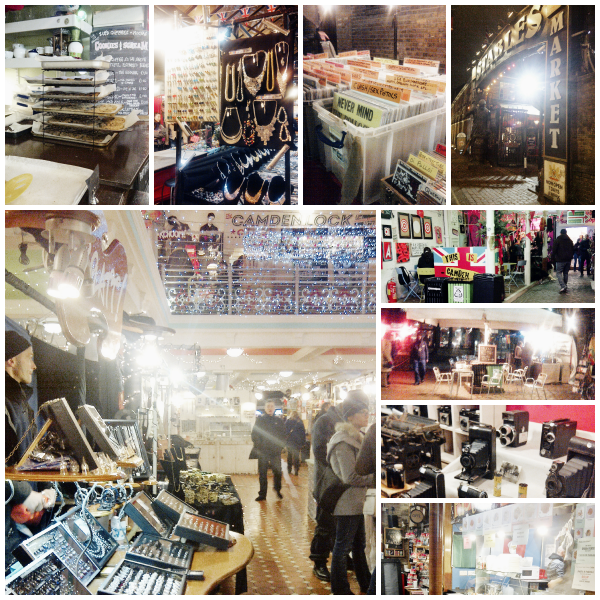 Last week I happened upon the hidden gem that is Camden's Night Market. Temporarily transformed into a place of festive wonderment, the success of Camden's summer Night Markets and forty years of unique products have turned into six cosy Thursdays into an extended market. While last Thursday featured an assembly of accessories stalls, each week brings an influx of attention to a specific part of Camden Lock's retail space.
First thing you have to do? Throw down some cult cookies from longstanding Cookies & Scream (the best vegan treats in London) and a glass (or two, ahem) of a pop up stall's mulled wine. The wonderful thing about Camden markets – the Night market, in particular – is that Camden Lock truly encourages and fosters designers and retailers with a unique approach and vision. The artisan suppliers are tucked around most corners, so I have no qualms in saying there will be something for everyone, as well as lots of live entertainment to further enhance your shopping experience.
Camden Lock, 54-56 Camden Lock Place, Chalk Farm Road, London, NW1 8AF.
(The final two Night Market dates will be the 13th and 20th of December).