Throwback Thursday – Miss American Vampire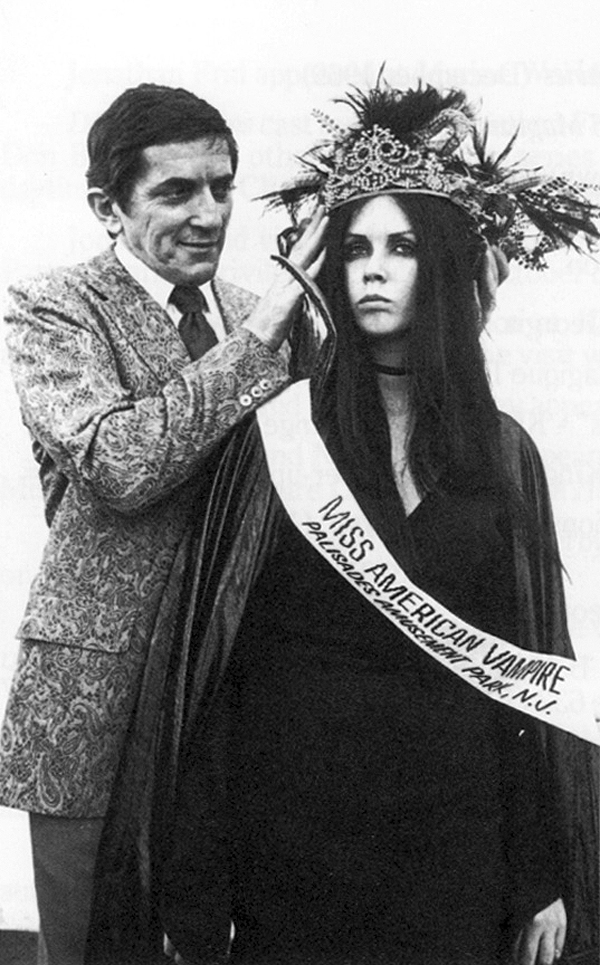 As far as Throwback Thursdays go, this is one that I would expect to be wildly popular if re-jigged for the Cullen-lovers of 2012. The photo above paints it clearly: Jonathan Frid is crowning New Jersey-native Christine Domaniecki "Miss American Vampire".
In 1970, producers of the movie 'House of Dark Shadows' – MGM and Dan Curtis – decided to build hype around the film by creating an beauty contest. If you were 18-25 and female, you were invited to be judged on originality, poise, charm, videogenic qualities, stage presence and hopefully (!) become Miss Vampire America. Prizes included a week of all-expenses paid accommodations for two in New York City and a guest appearance on a TV show.  All that eyeliner and no eternal life or anything.