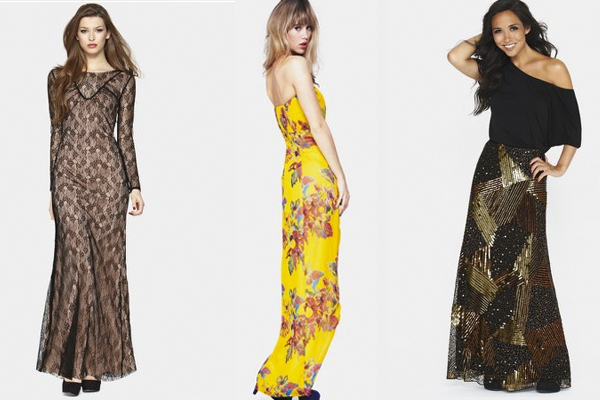 Maxi dresses flooded the high street a few years ago and fashion-hungry shoppers starting snapping them up left, right and centre. These flowing creations are stylish, flattering AND comfortable. There aren't many high-fashion items that can claim to be all three, so you'll be glad to hear they are making a dramatic comeback this summer!
Bold Block Colours
If you want to make a statement, wearing a bright pink maxi dress is an excellent way to do so. Maxi dresses are a fashion statement in themselves, something which is especially true for such a fluorescent creation, so minimal accessorising is needed! Hassle-free and easy on your finances, a bold block colour is a great way to shine as brightly as the sun as the warmer months approach. Available in a range of colours from electric blue to beautiful burgundy, you are not short of choice when it comes to making a selection from this season's maxi dresses!
Graphic Prints
To turn heads when you sashay in a room in your gorgeous maxi dress, go graphic! There are plenty of ways to do this: from animal prints to distinctive shapes creating a statement graphic fabric, there are loads to choose from. These can come with additional detailing, such as a smart collar for a tailored finish and with banded detail to the waist that flatters your figure.
Back to Black
You will radiate class and sophistication in a stunning black maxi dress, whether you opt for plain black and jazz it up with a few choice accessories, or go for a creation with eye-catching detailing on the skirt. Black maxis come with a range of stunning add-ons, such as shimmering embellished detail on the waist that accentuates the smallest part of your body. Black is flattering in itself: not only is it slimming, it is also a timeless classic and never goes out of fashion!
Embellished
A great way to stand out from the crowd is by opting for an embellished maxi dress. A floor-sweeping maxi makes a bold fashion statement as it is, but embellishment gives it that extra oomph. You can choose from a more subtle jewel embellished halter or go all out and invest in a heavily embellished skirt garnished with thousands of beads and sequins that shimmer for a glamorous evening look.