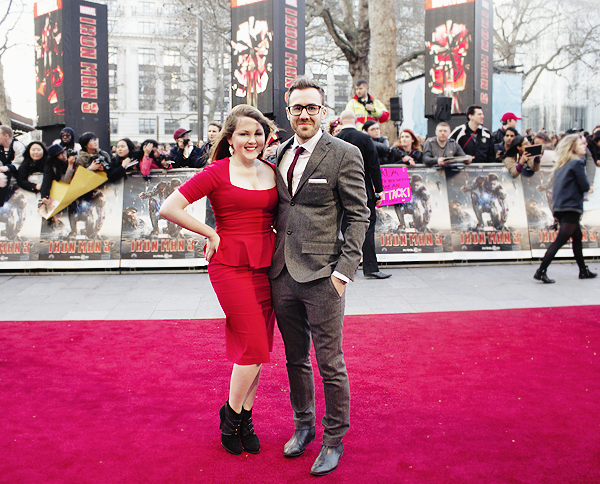 I am very fortunate that whatever stars needed to align to help my hard work pay off have done so, but I am often still surprised at the mind-blowing opportunities that end up coming my way.
Case in point: I just spent last Thursday at the London premiere for Iron Man 3 as Skype's Red Carpet Presenter.
When I was asked to do so, I did the knee-jerk reaction e-mail check (is this a real email?) and then spent a few moments staring at my iPad before rocking a rather insane looking grin. (Sorry, everyone at Laduree in Covent Garden who had to witness that.)
I may be a print/digital journalist, but it has been a massive pipe dream of mine to segue into broadcast journalism. Thursday's premiere was that elusive open door.
From the oh-so-unglamorous yet thoroughly entertaining press pen I got was able to canoodle with Drew Pearce, Samantha Barks, Don Cheadle, Sir Ben Kingsley, and – eventually – Iron Man himself, Mr. Robert Downey Jr.
The film is brilliant. My life is brilliant. You are brilliant. Thank you for all of your support, everyone.
(And thank you to Uber for getting me around town through all the prep, The Pretty Dress Company for the incredibly comfortable and beautiful 'Atlanta' dress, and Molly at Daniel Galvin for perfect red carpet hair which the gale-force winds refused to let me get a great photograph of!).