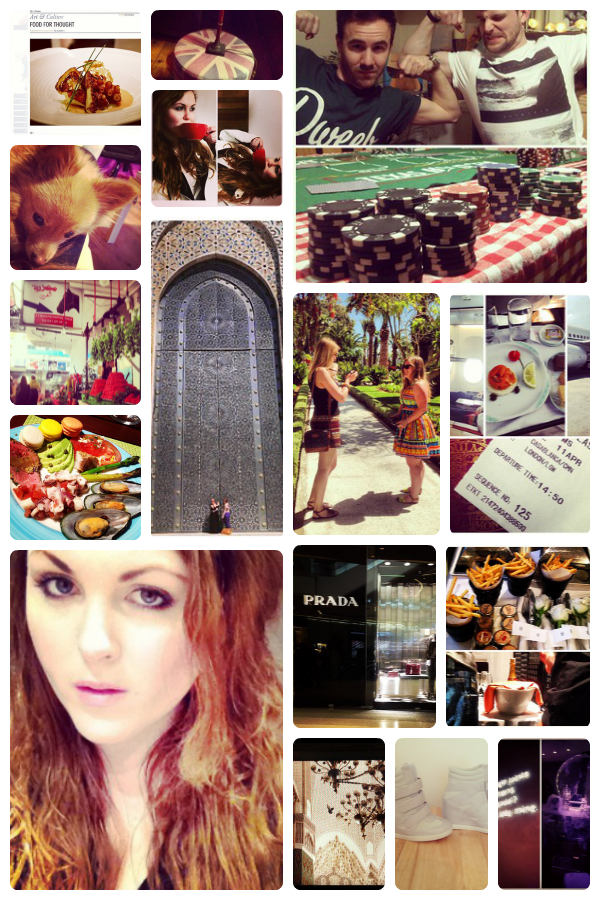 Press trip to Morocco = Instagram abuse of the highest order. A bit of the shenanigans below…
Instagram (@lelalondon) – left to right, top to bottom:
1. Octoplate: my latest Food For Thought at HungerTV.com! (Read it here!)
2. On a pirate ship in Morocco, getting the opposite of sober and singing karaoke.
3. Stacking chips.
4. My funny little face all over Warehouse today.
5. Pancakes is helping me catch up on work. What a honey.
6. Immense. Mosque.
7. Tesco HQ.
8. Babes being babes: Fabric of My Life and Alex Loves.
9. It's business…it's business time…
10. Octopus salad and macarons. You know, #moroccoinstyle.
11. Peace.
12. Dream man.
13. Room service champagne party.
14. Freebird in the Mosque.
15. Super pumped up kicks.
16. A little bit of magic to welcome us to Casablanca.