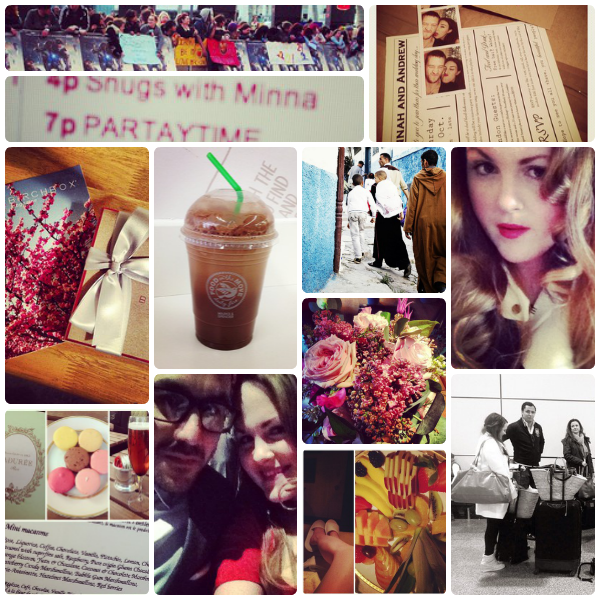 Instagram (@lelalondon) – left to right, top to bottom:
1. BOOM! Gonna getcha, Iron Man.
2. Two of my favourite people are getting legally bound. I lust their invite.
3. It's okay…I judge me, too.
4. Uh oh. Birchbox have stolen my ❤.
5. Just upped my iced latte with chocolate-flavoured vegan protein and vitamins. Bliss.
6. One of my favourite photos I've ever taken… MOROCCO POST IS NOW LIVE! ✌
7. One more sunny meeting then it's time to unpack (finally!)
8. I just made this at Tom Aikens with Wild At Heart. Still not as beautiful as the food.
9. Mr Charnley knows how to treat a lady.
10. #Latergram: red carpet, red dress.
11. Hammam and lunch. In the words of Rosie Londoner, "fresh like a baby". (Blog coming soon!)
12. I need to go to handbag/luggage therapy.