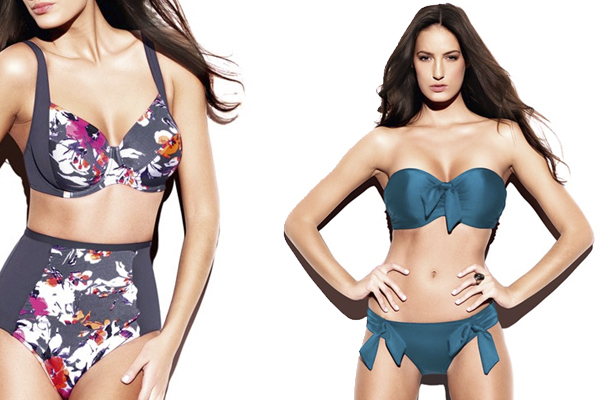 With summer just around the corner it is time to start thinking about stepping out of those jumpers and into a new summer wardrobe, beginning with that all important swimwear. Forget about the cliche sense of dread often felt as bikini season approaches and get excited for some of the most flattering, fun and stylish swimwear designs to hit the market. By now, we should all know we don't have to be a size 0 model to look fabulous; designers, as always, are producing trend-led swimwear with every kind of woman in mind, curves and all.
It is fair to say that losing some excess weight gained over those long winter months is likely to make you feel a little better (and can usually been achieved by introducing a healthier diet and exercise regime into your everyday life), but the real key to looking great and feeling confident when the time comes to strut your stuff on your summer holidays is finding the right bikini. First things first; get to know your shape and the cut and style that works best to celebrate your body.
Next, find your desired style – 'fun and flirty', 'glamorous and elegant', or something with enough cut-outs to give you a full body decorative tan, perhaps? Remember, this is going to be the outfit that you wear the most so choose wisely. For the curvy ladies out there who are only too familiar with the difficulties of trying to find a bikini that fits and flatters, try suppliers that specialise in this area. Don't be fooled into thinking you have to pay over the odds for separates or a little extra material here and there; cheap swimwear can be found on websites such as mycurvesandme.com that will cover all areas.
Current favourites from My Curves &Me include the Veronica Swimsuit (available in cup sizes D-K) and the Tallulah Balconnet Bikini Top (also available in a tankini in cup sizes D-J). For my petite but curve-carrying body, their site is super helpful when it comes to to finding a selection of swimsuits, bikinis, and tankinis in a range of styles designed to flatter and support what many brands miss out on.