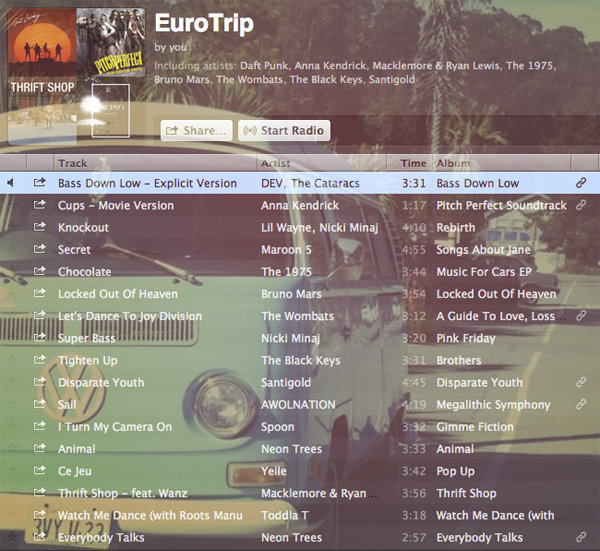 It's about time I threw another free Spotify playlist your way and it is also, conveniently, about time for me to go on my first road trip since I was a teenager.
Though this weekend's trip is a little more EuroTrip than cornfields and 500-lane highways, my road trip playlist mantra doesn't ever change based on destination; pepper the smooth roadie grooves with some offensive rap and tie things up with some old school Girl Talk.
It's the recipe for musical success. Trust me.
(Download Spotify here. It's free! )