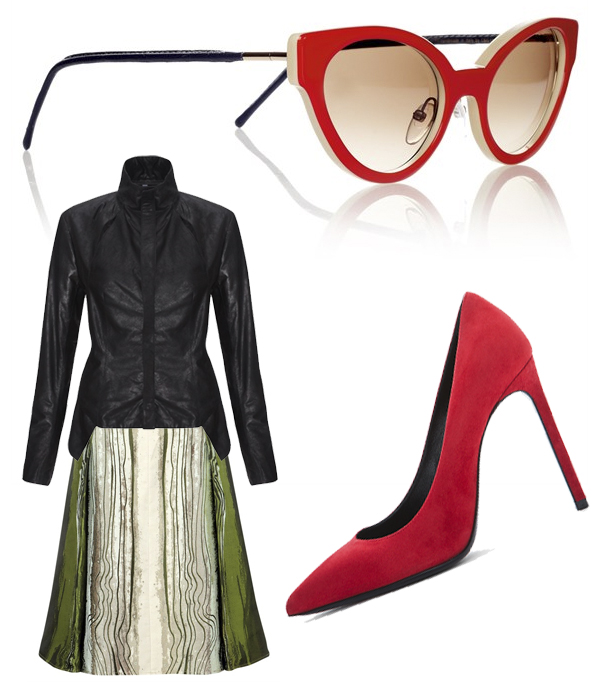 I can't help but adore the sex appeal that an almost entirely 'covered up' outfit can radiate when paired with killer heels and cat eye sunglasses. Want the kind of 'hot teacher' look that gets dads banned from attending parent teacher meetings? Pair bespoke stylish frames with vibrant and bold patterns from Todd Lynn and you have yourself a winner.
Get The Look:
Red cat eye sunglasses, Cutler and Gross.
Black Leather Yoruba Jacket, Todd Lynn.
Olive Silk Jacquard Leopold Skirt, Todd Lynn.
Red Suede Paris Pump, Saint Laurent.