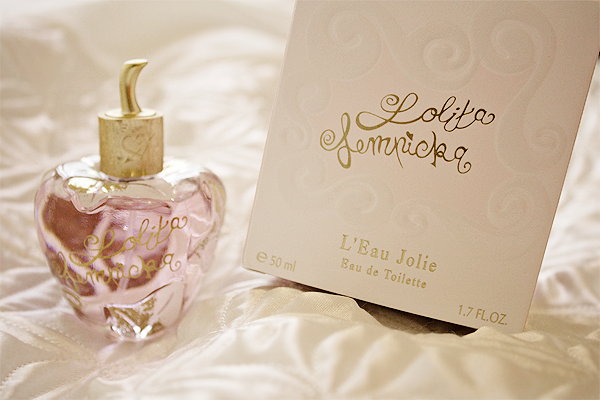 Though I don't have a 'signature fragrance', once in a blue moon I do become obsessed with a new scent. This year it is Lolita Lempicka L'eau Jolie. A fruitier floral than its popular predecessor, a base note of sandalwood adds luminosity to a strong top note of Nashi Pear that would otherwise risk being too sweet when mixed with blackcurrant and a heart note of neroli.
While the fragrance's second heart note of peach blossom (lust!) seems to disappear when settling into my skin (boo!), L'eau Jolie has great staying pawer for an Eau de Toilette. It is, indeed, unintentionally seductive.
Lolita Lempicka L'eau Jolie is available from House of Fraser and Debenhams (£40 RRP for the 50ml Eau de Toilette spray, and £28 RRP for the 30ml).