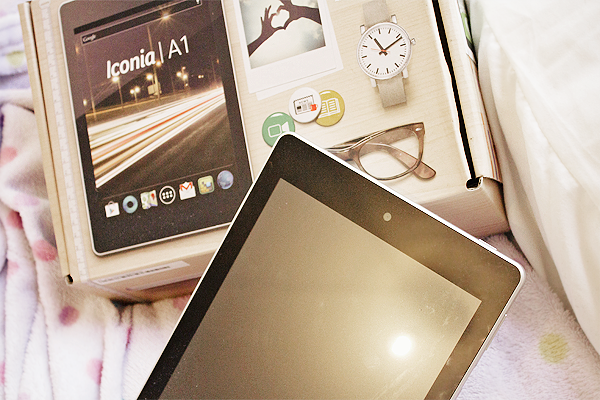 My digital arsenal is becoming something of a joke. Because life is dictated by the lolz, I have – in one month – gone from breaking my phone and having my livelihood (iMac) crash to having two tablets, three phones, and restoring my livelihood. Because having tools like the Acer Iconia A1 on your person makes it okay to look like a technological psychopath.
As you can tell by the photo above, the Acer Iconia A1 has become my personal choice in an exhaustively packed world of compact budget tablets. If you're wanting an inexpensive version of the iPad mini, this 7.9in tablet is going to be your new best friend. Though it runs Android Jelly Bean 4.2, the screen size and resolution are identical to Apple's smaller tablet and can also be used one-handed.
Having recently switched to an Android phone, the A1's HDMI output and microSD slot means I have a souped up and super functional sidekick to my mobile companion. While I am sure you don't want to be talked through the specs, you will want to know that the Iconia A1's 1.2GHz quad-core ARM-based Mediatek processor means it is as fast as the best (and much more expensive) tablets around. For that and its minimum seven-hour battery life alone, this budget buy is the best around.