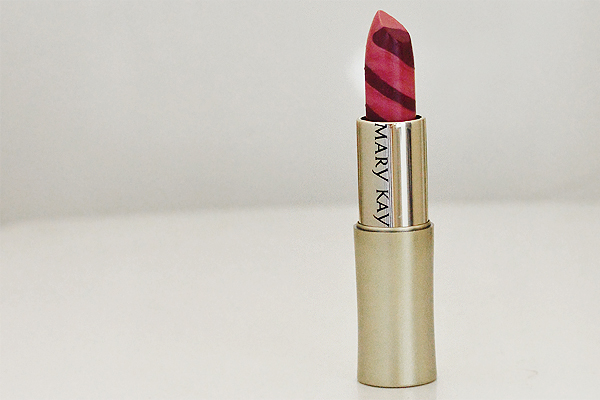 The last time I touched Mary Kay makeup I believe I was still too young to be 'allowed' to use it. Having been notified of a plethora of new products launching into the UK market (to me, Mary Kay is Uber Americana), this was fated to change.
First up: the Mary Kay Beauty That Counts Creme Lipstick in One Woman Can. I must forewarn you, this swirly sweet lipstick is limited edition only. With a visible mix of berry and rosy pink colour strips, this colour will adapt to suit virtually any skin tone. If that's not enough, it also fights against free radicals.
Also on the limited edition boat? The Beauty That Counts NouriShine Plus Lip Gloss in Celebrate. A lighter pink hue when applied to the lips, the formula is actually a blend of Mary Kay's Cream & Sugar and Pink Parfait lip glosses and features skin-strengthening pomegranate sterol.
The brand has also launched a diffusion line (…fash talk, if you will) in the form of Mary Kay At Play. There are four lines – Eye Crayons, Lip Crayons, Lip Jellies and Eye Shadow Trios – each with four colourways. While the price points are unbelievably low (£7-£8), the quality is unbelievably high. The eye crayons, in particular; my favourite, Gold Mine, didn't crease on the hottest day of the year. Without primer.
Last but not least, their new Translucent Loose Powder. Though the powder is pure white, it is invisible on any skin tone and simply diffuses light to set foundation and soften the appearance of your skin. For girls who don't like to wear makeup but dread the arrival of mid-afternoon shine, this is your new BFF.