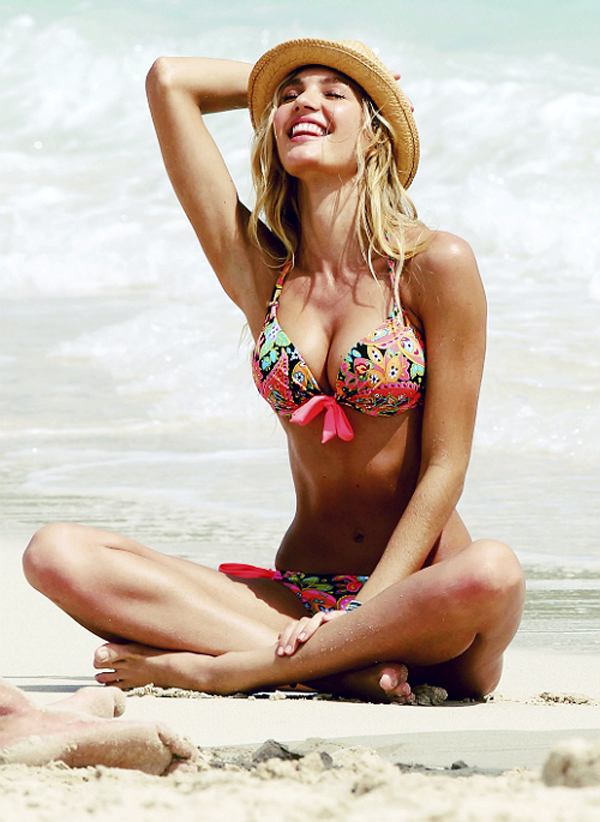 Summer is finally here and we're ready to hit the beach. Hooray! But stop there, ladies – before you go running for your bikini and an ice lolly, you need to make sure your body is fully prepared for the holiday season so you look and more importantly, feel your best.
This article has been provided on behalf of salon wear provider Simon Jersey.
Exfoliate
Before going on holiday or hitting the beach, make sure you have an all-over body scrub (you can get exfoliating body scrubs for under £15 from The Body Shop) and use exfoliating gloves. By gently removing the top layer of skin (which are dead cells anyway), you're allowing a tan to develop more fully and last for longer.
Massage
Treat yourself to a professional body massage at a beauty spa; it's not just good for the muscles and circulation. A massage can remove dead cells from your skin, bringing fresh skin to the surface and leaving you with a radiant glow. It'll also help you to feel super calm and ready for relaxing by the sea.
Moisturise
After a massage, make sure you moisturise well as your skin will absorb nutrients in the lotion much more easily. Use a moisturiser rich in vitamin E to help protect your skin against pollution, sunlight and chemical reactions in the body.
Hair removal
Need a bit of a tidy-up in the bikini line area? You have a few different options here. Shaving is the most common method of hair removal, probably because it's the quickest, cheapest and is pain-free. You could also try hair removal cream which dissolves hair at the root, which encourages softer regrowth of the hair. Alternatively, waxing can be done at home or in a salon but tends to be rather painful!
Tanning
If you feel like you need a fake tan before baring all at the beach, you can either have a spray tan at a spa or use self-tanning cream. A self-tan will be cheaper but can be difficult to apply to get a flawless look; whereas at a beauty salon the specialist equipment will ensure a natural finish.
Diet
Forget crash dieting – it's a little late to start trying to lose a few extra pounds or tone up, but you can avoid overeating and dodge foods and drinks which will make you feel bloated. Some of the biggest offenders include beans, refined carbohydrates, chewing gum and fizzy drinks.
Finally, don't forget your sunscreen – you need a broad spectrum sunscreen (at least 30 SPF) that protects you from UVA and UVB sun rays. Apply liberally to all exposed parts of your skin 30 minutes before you go outside and reapply at least every two hours and after swimming. Here you'll find sunscreens which have The Skin Cancer Foundation's Seal of Recommendation.