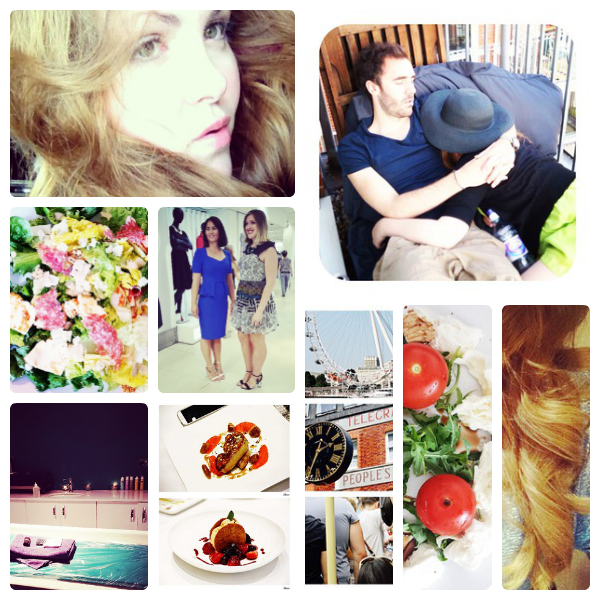 Instagram (@lelalondon) – left to right, top to bottom:
1. Pale little sunseeker.
2. We got sleep papped.
3. Welcome to Instagram. We do selfies and food here.
4. Preview: The gorgeous women I styled today for M&S!
5. Just had the most delicious duo of treatments at Hydrohealing. Perfect escape from the heat.
6. You're gonna want to get in on this, babes. (New Food for Thought at HungerTV.com!)
7. New camera! New view of London!
8. My favourite fast food.
9. A Daniel Galvin Kind Of Latergram.
Instagram Videos:
1. Twenty minutes to spare. Obviously spending it in Selfridges food hall.
2. The Google Local London party, and maybe the best piece of light up head gear I've ever owned.