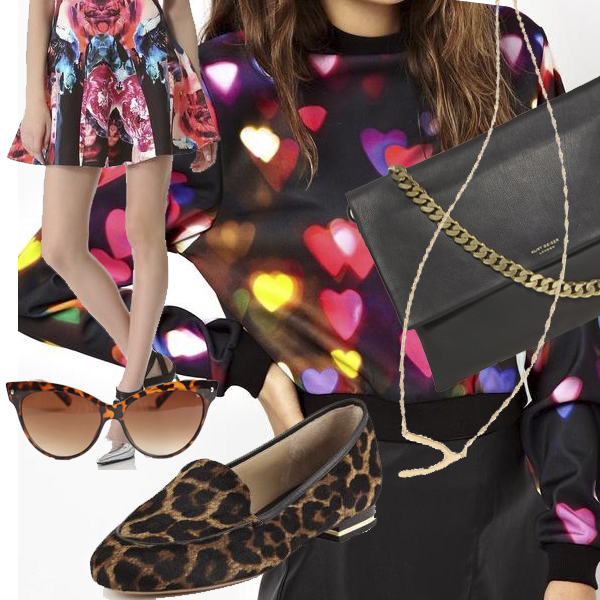 I spend a fair share of my hard-earned dinero on eBay but had not sold anything on the 'online marketplace' until this Summer. The lazy-girl excuse? It gave me a great reason to be charitable with clothes, makeup, et al.
I didn't realise what I'd been missing out on.
Challenged by Collect+ to revamp my wardrobe using the funds my eBay auctions earned me, I ran through my wardrobe with a shrewd sense of value-picking and chose a handful of items I rarely wore to present to the world wide web…
…I earned over £600 in two weeks. What.
The best part? Collect+. The main reservation I had about selling things online before this challenge was the postage part. Having the time/accessibility to get to a post office when I would rather be working? Not appealing. Collect+, however, has thousands of participating retailers all over the country who accept packages at any time of day, making the Big Send rather painless.
Accepting parcels up to 10kg, you simply print your labels at home and turn it in to the shop. For no additional cost, every package also gets a unique code to track it and is automatically insured up to a value of £50. Incredibly foolproof.
When the time came to purchase my new wardrobe, I also used Collect+ to pick up a few of my items (and return a bad fit!). A plethora of massive online retailers – ASOS, Topshop, Monsoon, New Look, Oasis, et al – now offer items to be delivered to Collect+ shops (so you never miss a package!) and returned through the shops for free!
Convert? If it means I can get shopping hauls like the one I have above…I think so.
Items Shown:
Sweatshirt with Bokeh Print
Nicholas Melted Floral Scuba Godet Skirt
Michael Kora Jeslyn Calf-Hair Smoking Slipper
AJ Morgan Cat Eye Sunglasses
Jennifer Zeuner Mini Wishbone Necklace
Kurt Geiger Octane fold over bag