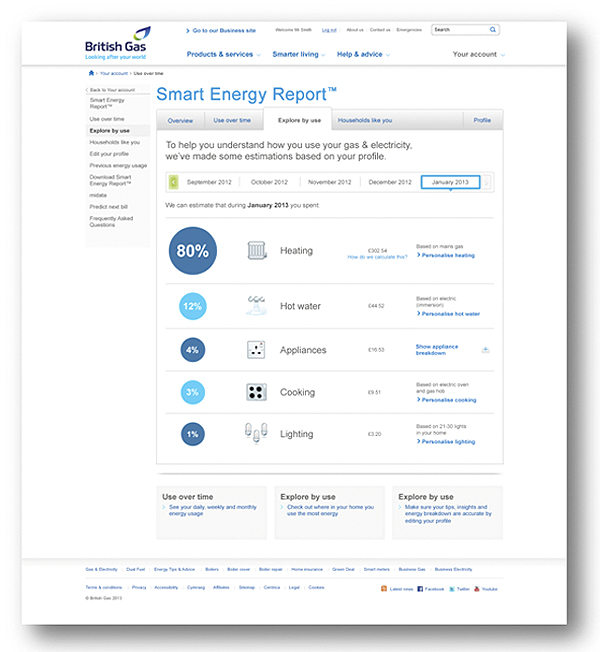 Now that 2013 has arrived, I am using this post to draw the curtain on my advocacy for the rather brilliant British Gas Smart Meters campaign. Having visibility over the energy we have all been using – in pounds and pence – has created such a positive response since being first introduced to smart meters and now, with the introduction of the Smart Energy Report (SER), the technology has already come a very long way.
Using SERs, each individual smart meter user is able to see a breakdown of their energy spend (on things like heating, hot water, cooking, lighting and appliances), comparisons with similar households, and much more. It is not a typical end-of-the-month overview, either; you can actually view live statistics on the free online tool and/or set up reports to be delivered to your e-mail when it suits you best.
With all variations of technology to play with, a Smart Meter is – dare I say it – kind of a cool accessory to own, don't you think?