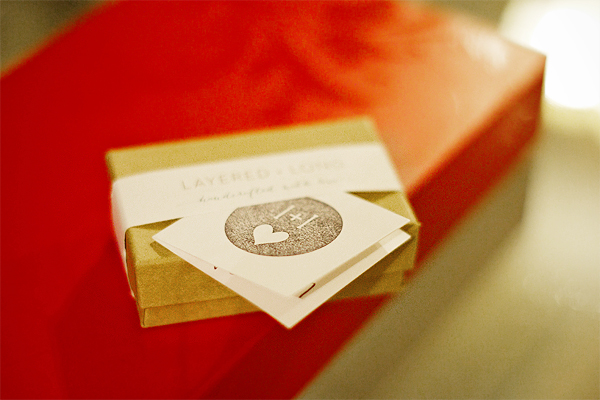 Thanks to the financial assistance of the Barclaycard Freedom Rewards programme, I have a little more pocket money (so to speak) to throw around on some non-essentials this month.
When this happens…I always head to Etsy. If I'm going to be financially flippant, I might as well be supporting small businesses, right?
Right! Just look at my loot…
First off, a customised 19″ Gold Name Bar Necklace from Layered and Long. Though they also come in silver – and can be left blank if you desire – I am a sucker for minimalist gold jewellery. The 19″ chain sits just above my chest and has my name etched lightly into the gold fill. It hasn't been removed from my body since it arrived. (Extra brownie points for the gorgeous packaging, as well!)
Next? Glory Boon's Johnny Appleseed tinted lip balm. Inexpensive (under £4) but creamy, colourful, and packed with coconut oil. No parabens, no mineral oil, and 100% cruelty free. I might have to order a few hundred backups next time around.
Lastly, a Natural Agate ring from Naturally Mystical. My inner hippie adores agate. Renown for harmonising body, mind and spirit (with special attention to pancreatic problems), throwing one on my hand just seemed like a stellar idea. It arrived alongside three lovely 'bonus' rings. Kid you not. I love Etsy.