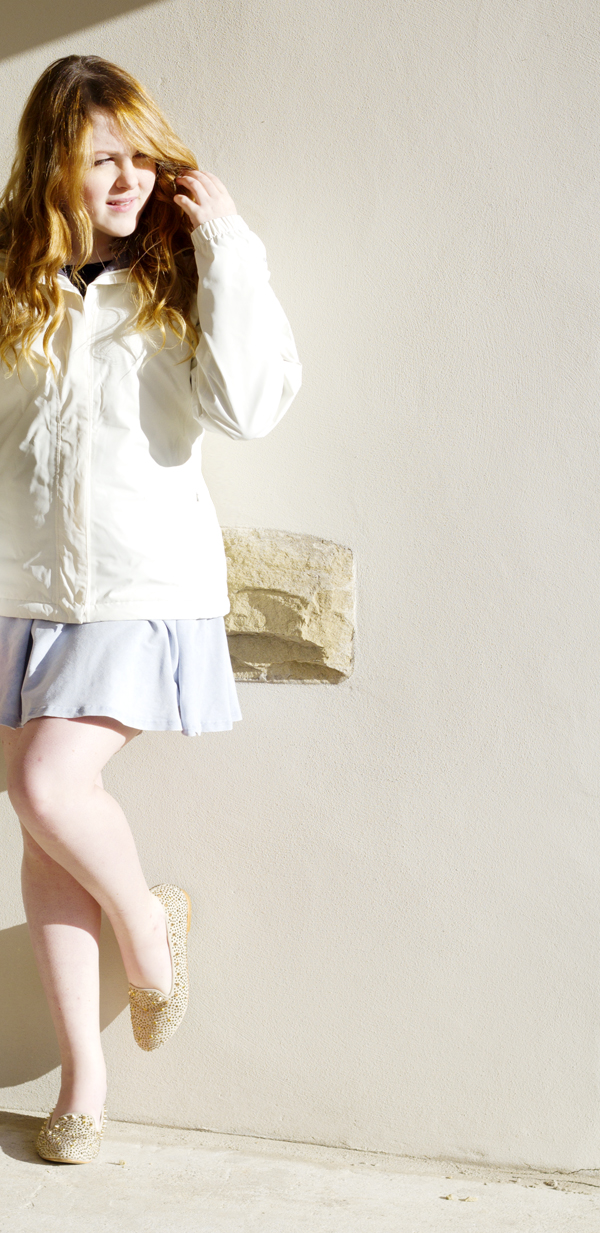 I've never really considered myself the type of woman that wears a North Face. Not that it's geared towards any 'type of woman' in particular, I just tend to opt for ridiculous oversized boyfriend coats or equally massive faux furs.
I'm a changed woman.
As my semi-recent relocation means I now live on top of a hill and am surrounded by exceptional countryside storybook scenes (weather permitting), I have become in dire need of a practical outerwear update. Enter, The Resolve. The jacket is waterproof, seam-sealed, and breathable in a magical way which makes it as comfortable during a Springtime walk as it is when skiing mountains.
Plus, the bright whiteness makes me feel like an off duty snow bunny.
What I Wore:
The North Face Resolve Jacket from Millets
Denim skater skirt (old, similar here)
The Graanite flats from Steve Madden