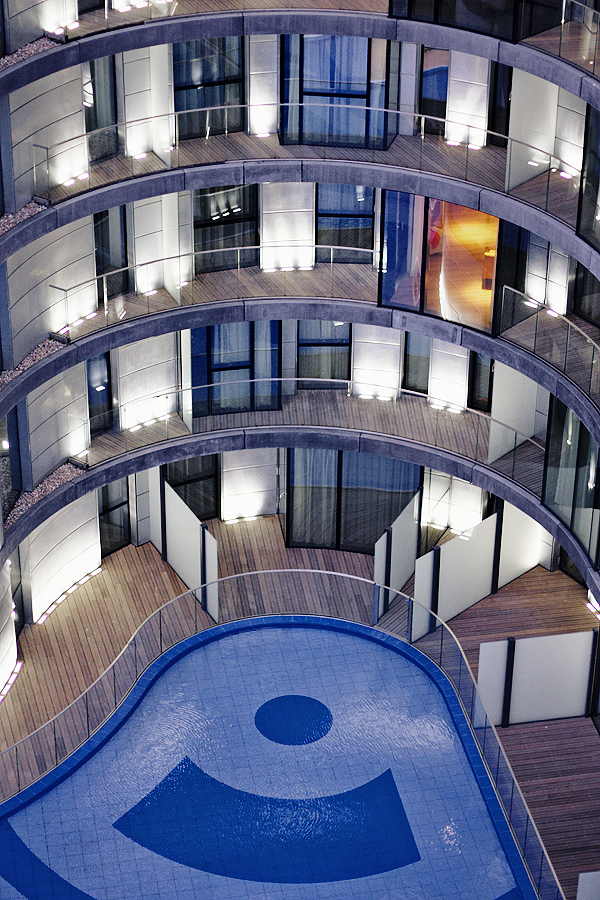 Welcome, dear reader, to London's latest five-star accomplishment: the luxurious apartments and short-term residences of Cheval Three Quays.
Last week Cheval invited me to spend an evening in one of their one-bedroom suites and – as I tend to do most blog experience invites – I did no research beforehand so I could experience everything 'fresh'.
After being taken to my room (by the friendliest member of hotel staff I've ever chatted to), the first point of intrigue was the floor to ceiling windows at the end of the apartment. I almost swallowed my tongue when I went to take a look out. Whether sitting on the adjoining balcony or not, the 'right' side of the hotel lets you stare straight in the face of Tower Bridge and The Tower of London. It is one hell of an amazing location, tourist or not.
Eventually dragging myself away from the views, I toured the rest of the apartment with a skip in my step. From kitchen to living room to bathroom, Cheval Three Quays' appliances are top-notch and the entire space is kitted out as you would expect a personal residence to be.
Not that you were left to your own devices…oh no, some of loveliest parts of settling into the suite were special touches: a pair of binoculars, Monopoly, and a welcome hamper full of fruit, Kettle Chips, tea, a large loaf of bread, champagne-infused jam from the Tower of London, and more.
It became 'home' in no time at all.
At 7pm, I was welcomed to a small champagne and canape reception where I was delighted to meet three of my fellow blogger sleepover invitees – Emma (from Adventures of a London Kiwi), Lisa (from Passage To Luxury) and Poppy (from Poppy Loves). We met – and Instagrammed, natch – in one of the Thames-facing apartments on the lower floors. With the balcony lit up by Cheval's gorgeous waterfall feature, it simply proved that no matter where your apartment is, you can count on stupefying views at Cheval Three Quays.
After a glass of fizz or two found its way into each of us, we were zipped upstairs to one of Cheval's Penthouses for dinner.
Pause for effect.
THIS PENTHOUSE WAS INSANE. Multiple bedrooms, kitchens, living rooms, bathrooms, and the closest thing you can get to a 360-degree view of London. I decided to take a very leisurely stroll around (aka pretend it was all mine for a few minutes) before sitting down at the dining table to enjoy the culinary spoils of Rachel from Sweetapple Catering.
Kicking things off with a crab Cobb salad, my fellow blogger babes and I shared a beautiful evening with Cheval's head honchos, peppering the conversation with bites of Sweetapple's pomegranate glazed lamb rump with Jerusalem artichokes and pea and caper relish.
By the time our trio of desserts arrived (the highlight of which was a faultless cardamom rice pudding with charred rhubarb), we had managed to cover everything from royal weddings, to overhyped restaurants, to conspiracy theories.
As each course was paired with a glass of wine, the arrival of the cheese board was timed perfectly with some glazed-eye excitement for the inevitable descent into bed. (True to Cheval form, it ended up being the most comfortable and pillow-esque beds I have ever slept in.)
I'm sipping the Cheval juice. And you should be, too.