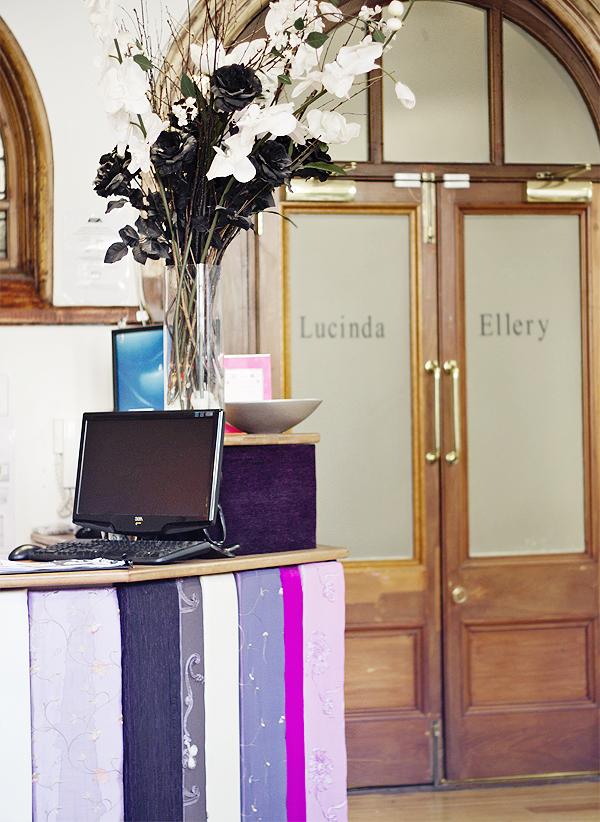 Most modern women seem to have entertained the idea of hair extensions at one time or another. Whether it's a special investment for their wedding photos or a pair of trusty clip-ins for 'big nights out', the allure of long and voluminous hair is no joke.
There, of course, is also another side to hair extensions and hair services – the women who need them. The women who can't maintain their 'normal' or desired hair because they are suffering with alopecia, 'pulling', chemotherapy, and more. These women are the ones who initially led me to Lucinda Ellery.
While I'm fortunate enough to have a head full of of somewhat frizzy hair, I am fascinated by hair technology and have heard the Ellery name dropped in connection with 'the best of the best' in hair extensions for quite some time.
Her famed concentration? Hair safety. Though celebrity clients like Cheryl Cole and Jennifer Ellison are sure to get some ladies through the door, Ellery's clients keep coming back for more because the team truly cares about fitting comfortable, safe, and natural-looking extensions.
As I found out in my initial consultation (with the incredibly lovely Tom from their Manchester salon), the extensions are fitted for longevity; three months if you treat them nicely. While most salons shove as many thick bonds of hair in as possible, Ellery's technique involves taking a larger chunk of the client's natural hair and bonding it with a thinner chunk of extension hair using a lightweight, stronghold resin.
As our hair sheds naturally, what this means for extension wearers is – instead of having extensions removed and finding your hair has been snapped or damaged – the fuller 'anchor' of hair supports the extensions healthfully and you can have extensions re-fit (or new hair fitted) straight after. Rather than shoving.
Completely sold on Tom's technique, I returned for my extensions fitting last Monday.
As you can see in the photo below, each bond is placed in a small, clean row that is undetectable with your natural hair mixed in. It is a slow process, but one that is parenthesised by laughter, music, and some of Manchester's loveliest residents (both clients and staff alike).
Three hours, a peppermint tea and lesson on the Illuminati later (thank you, Tom), I was done. Though I had signed up for over 100 bonds, 70 bonds ended up being enough to give me a lion's mane. The difference – though perhaps only an inch was added to my longest natural layers – was incredible. As my own hair is a blend of ginger, blonde and auburn (with lighter ends) I was not expected the flawless colour match that stared back at me (thanks to Tom painstakingly blending all of the colours into the extensions!).
Now, we're almost two weeks on and I am as happy as the minute I left the salon (when can anyone ever say that?!). I wake up every morning with gorgeous, voluminous hair and the aftercare is ridiculously simple. As long as I am not conditioning or heating my hair around the bonds, I treat it like my own and brush through any tangles as often as I can.
I will be sharing an update in 8-10 weeks (after whipping my hair in all my outfit posts, of course), but I can't see myself any less passionate about Lucinda Ellery. If they can make a normal-haired woman this happy, I can only imagine how they're making women with hair problems feel.