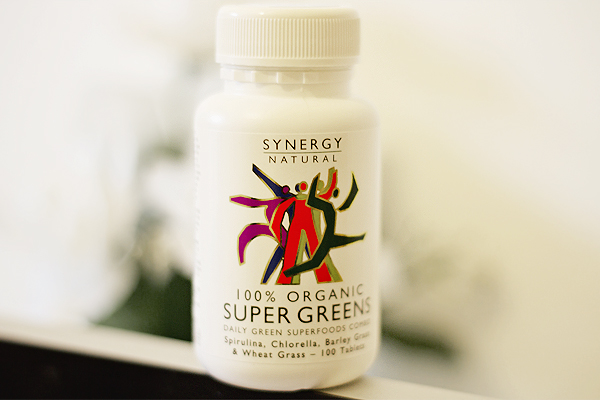 Superfoods – and green foods, in particular – have been the obsession of the health and beauty community for quite some time. As a rule, the 'dark greens' of the world tend to pack the biggest punch of nutrients yet, unfortunately, often take the form of microscopic freshwater plants. Not the type of things you want to throw on top of a salad.
Knowing this, Synergy Natural created 100% Organic Super Greens tablets of Spirulina, Chlorella, Barley Grass and Wheat Grass to assist the green-ingesting masses. Nutritionally, these tablets are wildly different from the synthetic variations you find in most high street 'health stores'. Spirulina alone is currently the most nutritious whole food in existence, making the filler-free blend of 100% pure and Certified Organic ingredients a very powerful concoction.
Having taken an average of 2-4 tablets a day over the past few weeks (many users take up to 10), I am currently taking no other vitamins or supplements and feeling wonderful. Expect increased energy, an alkalised body (essential for anyone struggling with the acidity of processed foods), and detoxification as a whole. In fact, on the days I take more pills I don't feel the need to drink coffee (my biggest vice!).
My health/beauty pick of the month, hands down.