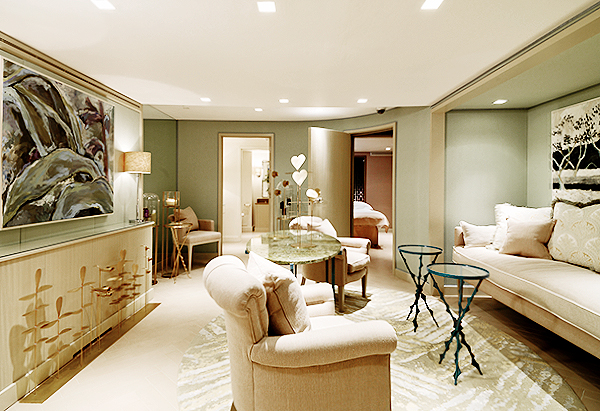 Strength is a funny concept. Physically, sure, strength is fairly quantifiable, but emotionally? It's all one big mix of empowering quotes, life experience, and very unquantifiable behaviours.
After offering emotional strength via massage, Aromatherapy Associates became my new best friend.
The boutique's new 'Inner Strength Massage' has been dreamed up specifically to help anyone under extreme stress press the reset button on body and mind. After six months of spontaneous near-blindness and multiple surgeries, it sounded like utter euphoria.
Following the success of their Inner Strength Bath & Shower Oil (which Geraldine Howard first blended for her own use when going through a challenging health issue), the core of the treatment focuses on the oil's powerful therapeutics; uplifting clary sage, frankincense to help focus the mind and calm the thoughts, cardamom and rosemary to help fortify physical strength, rose and vertivert to heal, and geranium to balance emotions and stimulate circulation.
Though the treatment unfolds in multiple steps, each is as considered and comforting as the one before it. Kicking off with a frankincense inhalation and foot cleanse with heated mitts, a choreographed sequence of nourishing oils and paraffin wax is applied to the hands and feet to follow – a dance that magically draws all stress from the body.
After the oil is massaged over the back and legs, more wax is used across the back and legs. As each application cools, the effect it has on your entire being is surprising; a confusing and exciting tranquility.
Moving on to the face and scalp, the treatment then introduces a nurturing and fragrant facial (and a few hot stones), meaning – the full ninety minutes later – you exit the treatment room not only feeling lighter and happier, but looking ten years younger.
Inner Strength? Who knows. But it makes me feel like a certain Pharrel Williams megahit and I'd go back every week if I could.