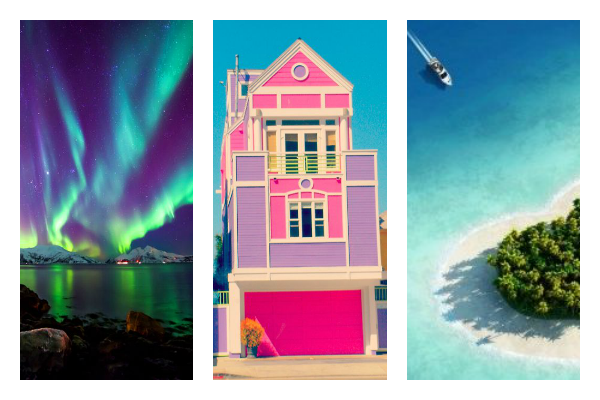 I am a list maker by nature but very few members of my list inventory are as long as the Travel Bucket list.
In fact, with every travel blog I visit that list becomes a little more overwhelming to look at. The action plan? Attacking different levels of the bucket list year by year.
The 2015 Travel Bucket List
1. The West Coast of America
Though half of my childhood was spent in the U.S., I have barely popped the lid off the West Coast. New York to Florida? I'm an old pro. Los Angeles, Las Vegas, San Francisco, and co? I couldn't even recommend you guys a 'best burger in …'.
2. The Northern Lights
I've gotten into a terrible habit with this one. Every year, I see someone have a magical time experiencing the Northern Lights a good two to three months after their visibility works in tourist's favours. I'm desperate to see the Arctic Circle, reindeer camps, husky rides and all that relates.
3. A Private Island
This one is a bit of a stretch, but hear me out: after some solid research at the beginning of the year, I found a private island that would have cost ten friends and I only £10 a day to live on.
I missed the deadline for a New Years' excursion. The plan is to find another.
What is your 2015 travel bucket list?