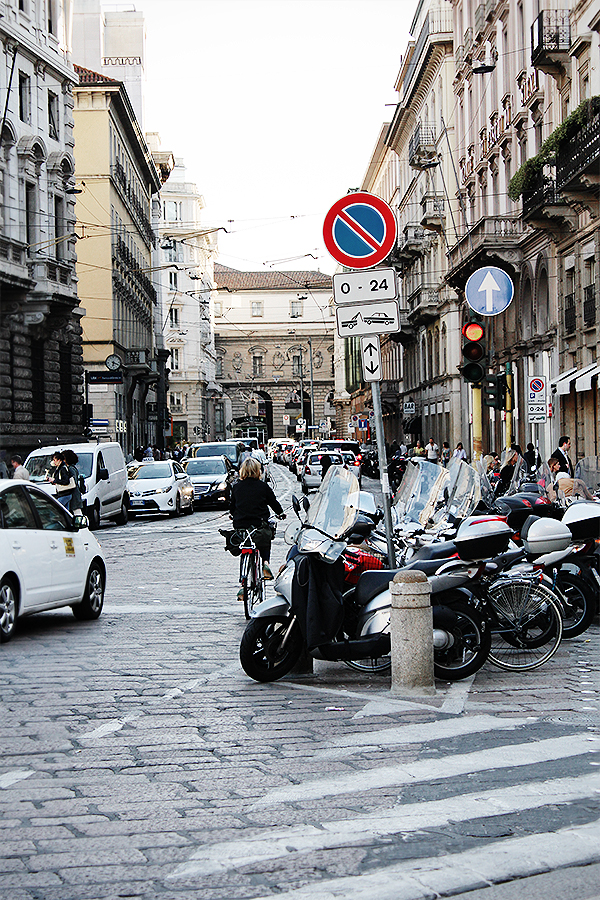 As weird and wonderful travel opportunities go, being invited to Milan by Ford has topped the current selection.
After sharing my love for the Zetec S, the automotive geniuses asked me to join them in Italy to enjoy both the city and my first time at Salone del Mobile.
To this, you don't say no.
After an early flight from Heathrow to Linate, a handful of wonderful journos and I pulled up at the stunning Westin Palace Milano, made fast friends, checked in, then headed a few streets away for a refuel at La Cadrega.
The Prosecco and salad version of refueling, that is.
With one hour to empty the day's inbox and cleanse the plane away, we jumped in a Ford (natch) and moved to the Palazzo Reale for a sneak preview of the biggest Leonardo Da Vinci art exhibition ever organised.
Continually pinching myself, we sashayed past the Duomo and into the former royal palace. Though photos were strictly forbidden, I pranced through the space – all 7,000 square metres of it – filling my mental scrapbook to the brim. There were pieces from Her Majesty's private collection, the Uffizi in Florence, the Metropolitan Museum in New York, the Louvre in Paris, and many more : St. John the Baptist, the Annunciation, La Belle Ferronnière…even the Vitruvian Man.
With minds officially blown, we headed to our final stop – Ford's interactive design installation, "FAVILLA, To Every Light a Voice", which will live in Piazza San Fedele for the entire duration of Salonde del Mobile.
Take a close look in the video, below, and stay tuned to the blog for more Milanese adventures.