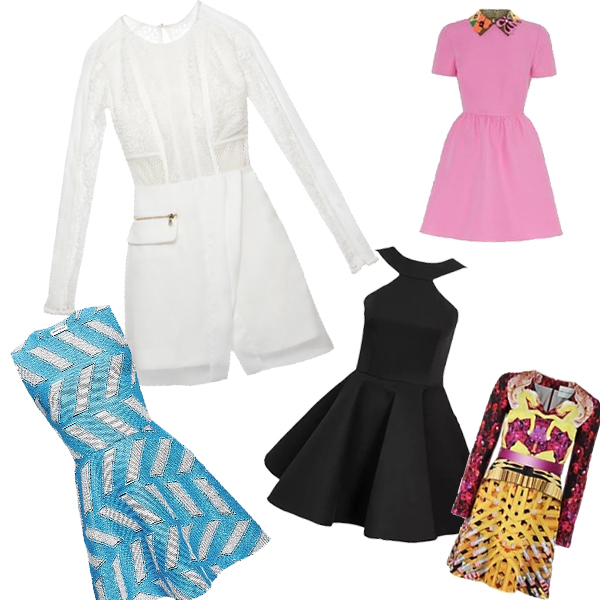 This has been a very exciting week. Though I can't divulge all the details just yet, I've been invited to embark on an amazing collaboration with an even more amazing designer and, naturally, have gone absolutely mental in preparation.
Without giving too much away, I can let you know that I've been burning my eyes out researching dresses. And thus trying not to buy dresses. It all started when I found Vashi's iconic wedding dress infographic (I've included a small clip from it below but encourage you to peruse the full thing – it's fascinating!). Wedding dresses are most women's most extravagant sartorial purchase of their life which makes them an excellent source of design inspiration. Elizabeth Taylor's many wedding dresses, alone!
Of course, I also went down the 'cutesy structured dress' route I so often fall prey to. You can shop those babies below.
Shop The Post:
Blue jacquare dress from Opening Ceremony
Black strappy backless dress from Romwe
Pencil cage dress from Mary Katrantzou
Pink crepe dress from Valentino
White wrap dress from Goodnight Macaroon