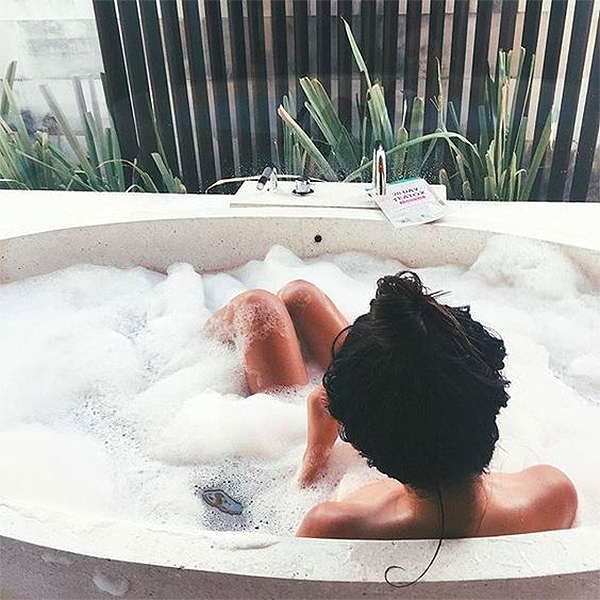 When I overheard a woman praising "legal weed" for curing chronic pain on the Underground, I was more than a little confused.
Though many progressive US states have decriminalized or fully legalized cannabis, it is still illegal in the UK.
Like any good millennial, I started Googling for answers and entered the wide world of CBD a fraction of a second thereafter.
CBD – or Cannabidiol – is one of at least 113 active cannabinoids identified in cannabis and accounts for up to 40% of the plant's extract. Yet, unlike its psychoactive and THC-toting parent, it's legal.
When the oil is extracted from hemp plant there is a minimal amount of THC left over (read: there is no high), yet the neuroprotective, analgesic, anti-inflammatory, and anti-anxiety properties remain.
Long story short: if there were ever to be a quintessential "medical marijuana", CBD would be it.
After reading countless rave reviews and discovering CBD oil had the potential to stabilize blood sugar (go, Team Diabetes!), I hopped on to CBDSense and half-nervously ordered the Medihemp 5% oil and Hemptouch CBD-ointment for problem skin.
(The expectant gaggle of policemen – I can confirm – never showed up at my front door.)
After a few weeks with the products hidden behind my 'normal' beauty products, I have to give CBD two very contented thumbs up. The oil can only be described as Chill In A Bottle and I genuinely believe a daily drop under the tongue did wonders for my immune system while everyone around me seemed to get knocked down my tonsilitis, man flu, et al.
Medihemp is also the only biologically certified CBD manufacturer on the market, making its products among the most reliable available.
The Hemptouch CBD-ointment for problem skin has also helped heal a few kitchen burns and my forever-accident prone (therefore constantly cut-inflamed) legs. I imagine it would work wonders for anyone struggling with eczema or psoriasis.
Beyond my minor concerns, CBD oil has been acknowledged as a saviour for treatment-resistant forms of childhood epilepsy (something I actually heard rumours about way back at Cannabis College in Amsterdam) as well as a treatment for motivational disorders like depression, anxiety, and addiction.
I can't imagine there would be many a human in this crazy city who couldn't use a little CBD.
Disclaimer: Like any supplement – natural or not – there are risks. CBD's include lowered blood pressure, lightheadedness, theinhibition of hepatic drug metabolism, decreased activities of p-glycoprotein, and increased tremor in Parkinson's patients. Naturally, you'd want to talk to a doctor to make sure you're all clear for a drop or two.