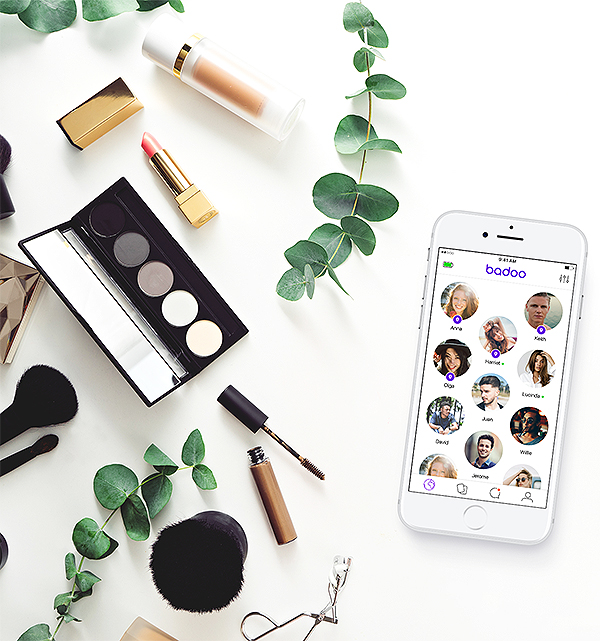 've idly swiped my fair share of Londoners over the last five years.
The trouble is, my generally commitment-phobic approach to any form of dating means I get bored and/or ghosty within days of each re-download.
Then I found myself in a fully-fledged "adult relationship" sparked by an afternoon of wing-manning on a now-extinguished 'social' element of a dating app.
It got me thinking about the future of dating apps.
Sore thumbs aside, dating apps have changed the way we view dating – and our desirability as a concept – faster than anything in modern history. And Badoo, the largest dating app in the world (they have over 360 million users worldwide), is the most comprehensive example of this.
Rather than matching simply on 'likes' (the current basis of almost all dating apps), Badoo allows you to see who has recently checked out your profile, see who has 'favourited' you, see people you've crossed paths with in the day, see the friends you have in common, and offers a richer profile experience with videos, Instagrams, and all.
Long gone are the days of newspapers' back-page Men Seeking Women ads, eh?
On Badoo, women don't have to feel bombarded by messages as men can only message them twice. If the woman does not reply, they won't be able to send her another message. You can also call and video chat through the app so your phone number can remain a secret as long as your heart desires. It is a rather empowered time to be dating. Even Whitney Wolfe Herd (the boss bae who co-founded Tinder in 2012) has introduced a networking feature to her own lady-steered dating app – Bumble – where only women can send the first message.
Not that it's all innovation gold in the industry. One of the many apps in the market – based completely on users seeing the singletons they physically walk past – have introduced a gamification component of dating which randomly notifies users that one of four other members they crossed paths with liked their profile. Essentially, you're supposed to guess which of the four liked your profile.
Where these apps are blossoming is where they cater to the success of genuine human connection (whether you're there for lady lumps or lady loves). Badoo, for example, gives members a blue tick when they've been verified, multiple layers of photo verification, an initial two message limit (to discourage the app spam we're all too familiar with), and 24/7 moderation.
Truth be told, dating apps will flourish faster than anyone could soundly predict. Let alone by a woman who spent most of her five years on dating apps trolling people for screenshots. But the promise of dating app development – VR integration, the societal effect on relationships, and everything in between – is more thrilling than ever.