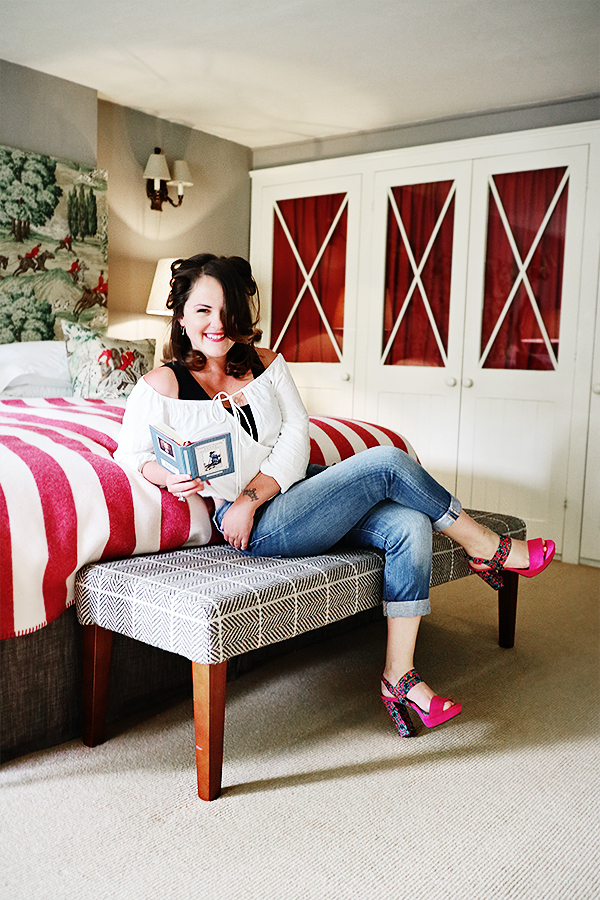 I wear jeans about once a year. It's not that I have an issue with them (quite the contrary, I think they're a classic component of any chic closet), I am simply too sleepy to put anything more than a dress together in the morning.
When I started to pack for a beautiful wedding in the Cotswolds, it seemed a great time to throw a pair on in an ode to smart packing (1 extra shirt and dress means nada to carry!) and kick it old school. As a cherry on top, I got a beautiful blow dry from Rush Kentish Town before hopping on the train and my stylish created two mini victory rolls as a vintage nod that would hold more bounce for the following day's celebrations.
Max prep. Max chill. Max annual denim.
What I Wore:
Black crop top
Vintage tie-front off the shoulder top (similar here)
Turned up Levis 501s
Floral platform heels