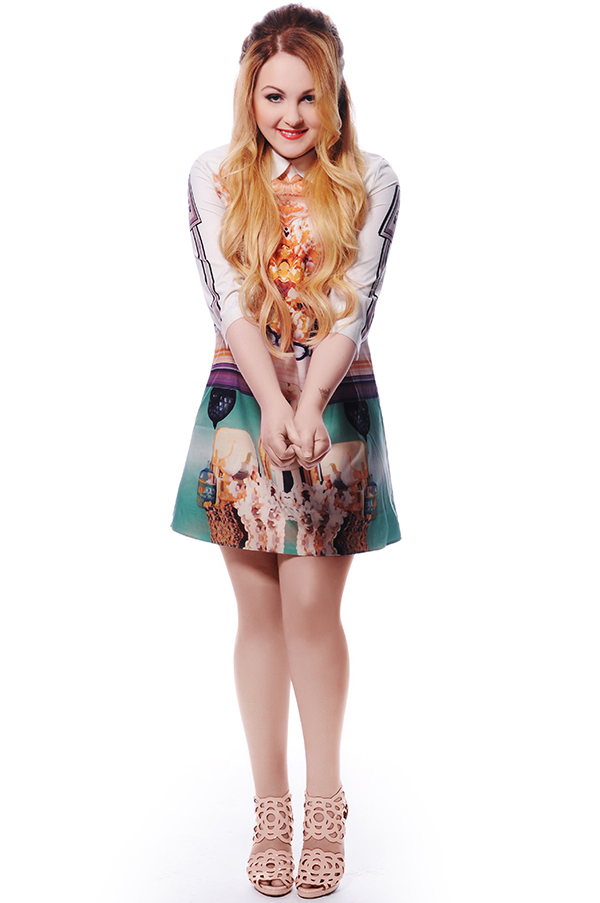 As a so-called 'media figure', it was a cruel inevitability: in all likelihood, I would end up in a studio photoshoot one day.
Now, I've done a handful of 'shoots' in the past for magazine features and interviews, but have always taken solace in the fact that they were essentially recreating my own brand of street style photography. Natural light, no looking into a camera, and props/people around me to almost create an illusion of DSLRlessness.
When I worked as a stylist, studio shoots were always the most harsh and revealing, even for the most beautiful model. I swore I'd stay away as long as I could. Yet here I am pretending I'm some sort of Campbell-Delevigne.
How did it happen? The Powers That Be decided it was time to do some promo shots for myself and the blog. Shortly thereafter, Image 1st Studio pitched and the rest is history.
The Studio is located just around the corner from Farringdon station, is completely private, and – as a package – comes with the friendliest, nerve-curing studio staff you could hope for. A week or so before arriving, they sent me very clear tips, information, and genuinely made the whole experience comfortable from the get-go.
On shoot day, Doren (the MD) greeted my moral support and I at the door and took me straight through to be painted and preened by the lovely Emma.
As make-up artists go I am as picky as they come, but Emma understood exactly what I liked (less is more, with an exception for lips) and took me to personal perfection in no time at all.
Grabbing a drink on my way through to meet Luke (the photographer), we went through the outfits I'd put together, decided the shoot order and backgrounds we'd use for each look, hung everything up in said order (hello, OCD), and set straight off to set.
A whirlwind hour of blushing and prancing later, we wrapped up the shoot and I left with a disc of a billion-plus images ready to send to all my boyfriends.
Or use for professional purposes. Whatever.
Not bad, eh?