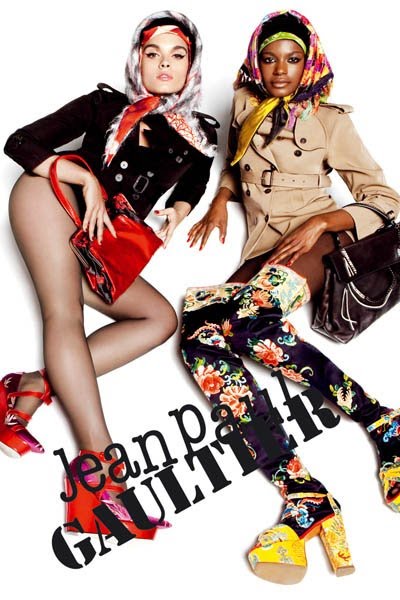 Crystal Renn is mostly known because of her plus-size body as she is classified as a couture model (where we all know thin is very in). It seems her weight has been fluctuating to the point of controversy over the past few months, so it's only fitting that she is looking amazing in the new Jean Paul Gaultier ads.
JPG being the designer that sparked her weight controversy almost five years ago on his Parisian catwalk.
Crystal is joined by Kelly Moreira.