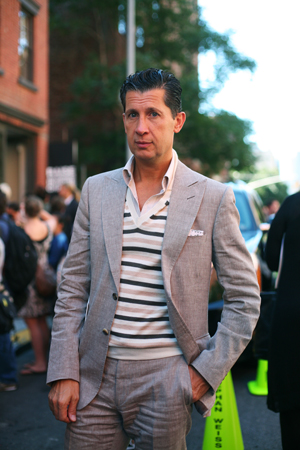 …but Vogue-less.
Rumour has it cameras have been trolling the halls of the W offices filming a documentary that will cover the run-up to W's September issue just four months after Stefano Tonchi was announced as the new Editor in Chief.
Due to be released in October, it all seems a little too much like Anna Wintour's year-old mega-hit 'The September Issue' which chronicled the very candid and competitive world of Vogue during the build-up of the same issue.
I actually really like Stefano, and feel as though his influence from Self and Esquire may cast a wider net on the audience's interests than the ultra-elite Vogue flick, though I've been expecting more than produced from the past three issues of W.*
*Please keep in mind, I want to be the life partner of Grace Coddington.