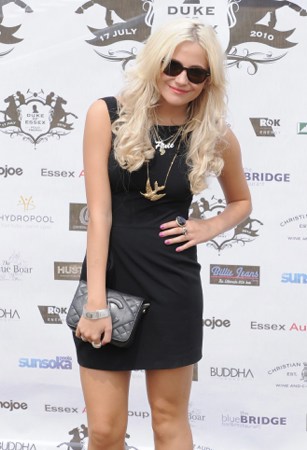 The "Duke Of Essex Polo Cup"* was held at Gaynes Park in Epping, Essex this weekend and Pixie Lott showed up wearing a very straightforward Little Black Dress (LBD) from Moschino Spring 2010.
She paired it with a matchy-matchy small Chanel clutch and my dream shoes – in regards to platforms with cats on them – from Miu Miu Spring 2010. It's a definite accesory win.
* Yeah, I have no idea either.