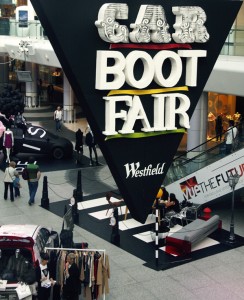 Speaking of things I love, let me interrupt your browsing for a moment to tell you about Westfield London. On the most basic level, it is a mall. In actuality, it is a building that took thirteen million man hours to build, a building that has ninety-six escalators, and over 265 shopping destinations. The concierge team alone has seventy members. It is the Ultimate Mall.
Today kicked off Westfield's Car Boot Sale to celebrate London Fashion Week and the launch of A/W 2010. Lily Allen kicked off proceedings ensconced in cream fur and Chanel pumps, while Mary Portas hosted her own Living and Giving car (her stock is INCREDIBLE). Running until the 26th, over 20 Hyundai i20 cars have been hijacked by London's most sought after brands with something different on offer every day from giveaways to exclusives to styling advice.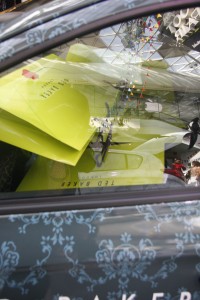 Let's take a look, shall we?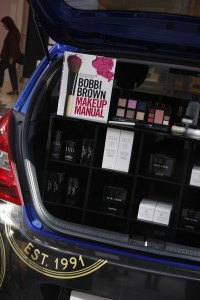 At Bobbi Brown, the make-up artists are sharing their secrets and are armed with brush belts to beautify and refresh you.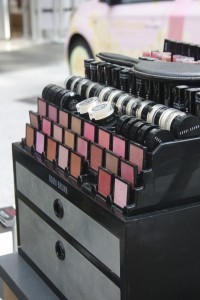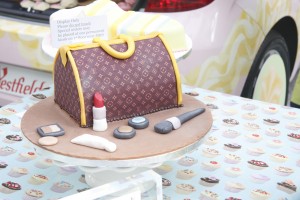 At Buttercup, there is a gorgeous array of cupcakes for the fashion foodies. Yes, even the Louis Vuitton is edible.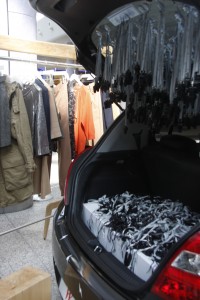 At Whistles, you have the chance to win fabulous prizes from the car boot tombola as well as exclusive products on display (and on model – see below!)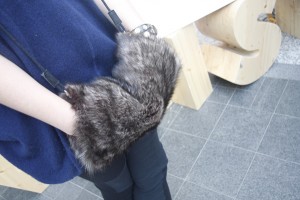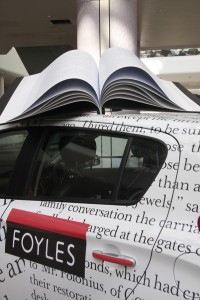 At Foyles, they are featuring discounts on a new fashion title daily; from the style secrets of furry fashionista Fifi Lapin to the heart-wrenching portrait of Alexander McQueen's muse Isabella Blow.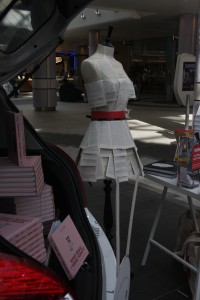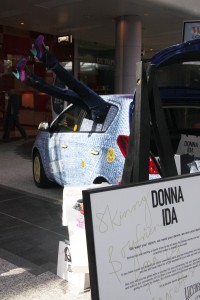 At Donna Ida, there is a double denim drive in aid of the Jeans for Genes charity. Not only will you be gifted with a £20 voucher for your generosity, but your jeans will then be styled and sold at their concession in Lily Allen's new store 'Lucy in Disguise' with 50% of the proceeds going to Jeans for Genes, the charity supporting children with genetic disorders.


At House of Fraser, our favourite brand of the 1960s and 70s – Biba – is back for 2010. Items from the new collection will be available from their car boot, along with styling help.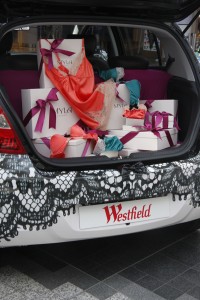 At Myla, they definitely win in the sexiest car category. Decked in lace with all of their newest lingerie, I was holding onto my card for dear life.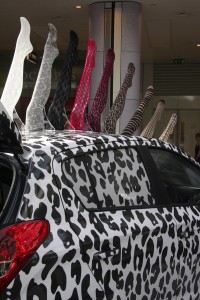 At Wolford, they have created an exclusive Anniversary Set that includes a panty body and stockings to mark its 60 years! The gorgeous set is only be available at Wolford's Car Boot.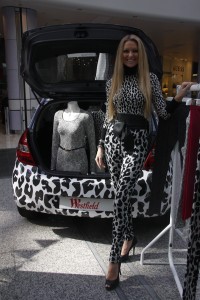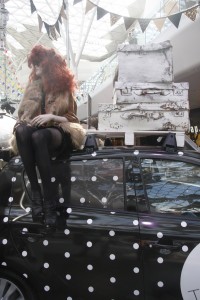 At Topshop, a stylist will take you through this season's key trends and help you find your must-have pieces from their latest collections. Be sure to take a look at the cream cut-out blouse everyone was obsessing over.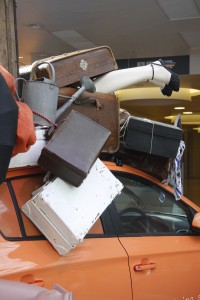 At Living and Giving (probably my favourite), Mary Portas' team are selling an array of treasures to raise funds for the children's charity, Save The Children. You can also admire and acquire some Dickens & Jones, Pied a Terre, Bastyan and some unreal vintage finds. Get there before they are all gone!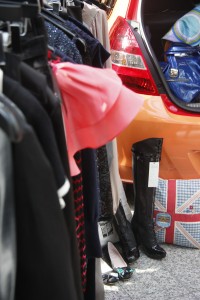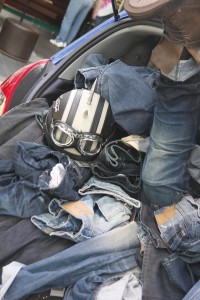 At Firetrap, the mental men coaxed me into entering a giveaway competition to Los Angeles. Ladies, this is a car you won't want to miss.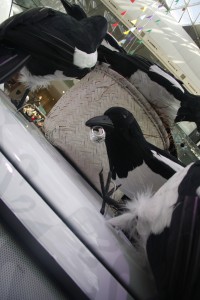 At Swarovski, they have the jewellery wardrobe of your dreams surrounded by an attack of shimmer-stealing magpies. I was succesfully tempted an exclusive champagne glass, since shoppers spending over £80 is able to try their hand in the lucky dip and select a fabulous prize.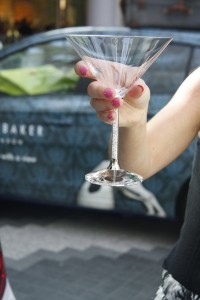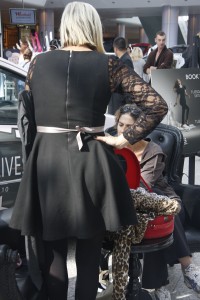 And finally, Westfield's 'Fashion Lives' car is moonlighting as a chic Personal Styling Suite, dishing out expert style advice and trend tips from Westfield's own SuperStylist.
On top of that, I trekked around Westfield all afternoon to find some shopping style savvy, and – with no further ado – here are my top choices: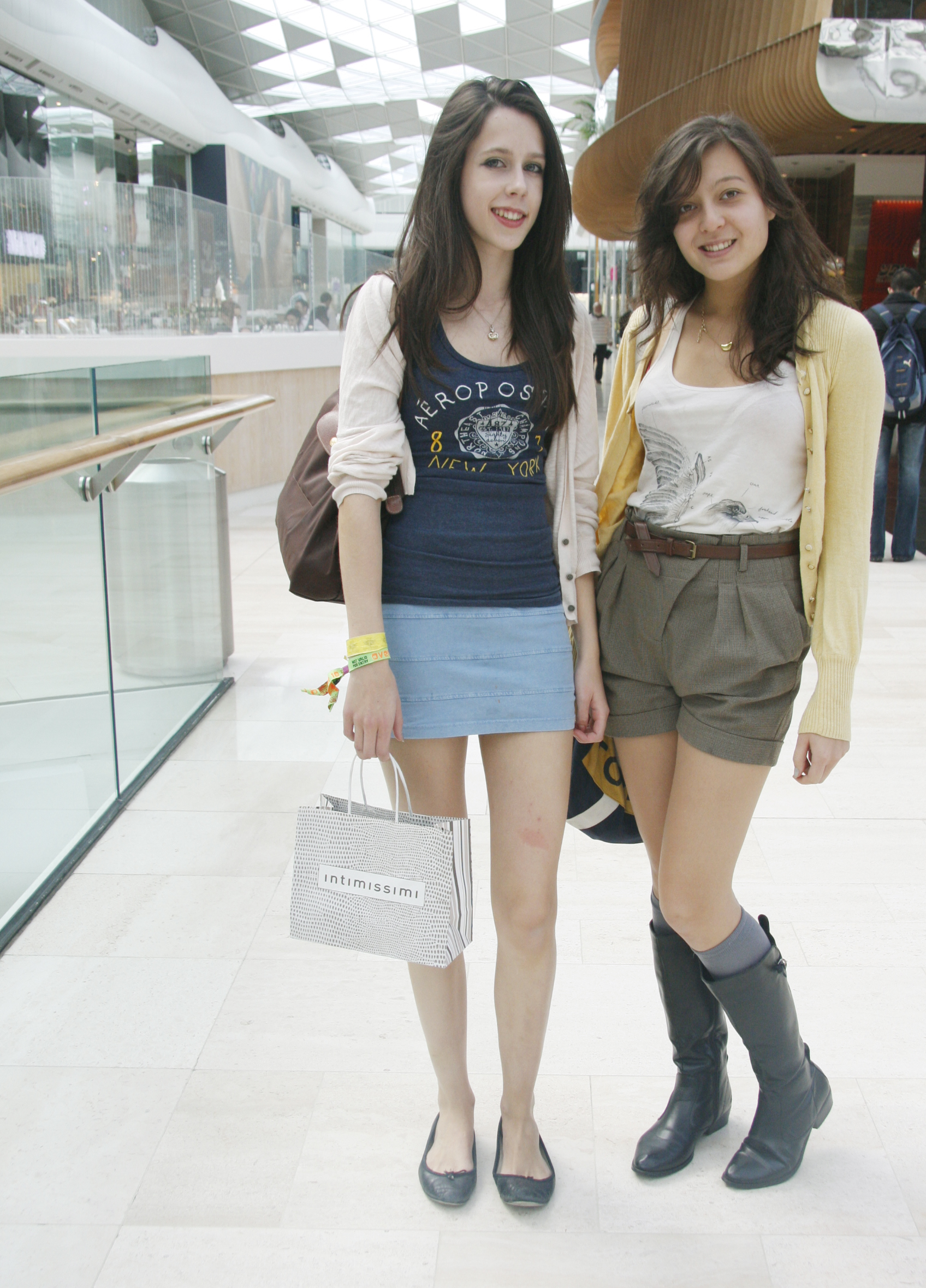 This confident duo caught my eye at the beginning of my day! Both age appropriate with smart brand mixing. Lavinia is wearing a top by US brand Aeropostale, unknown shoes, and skirt and cardigan both by Topshop. Helena is wearing Zara shorts, an Urban Outfitters top, Primark cardigan, boots from 'somewhere in Italy' and socks from Japan.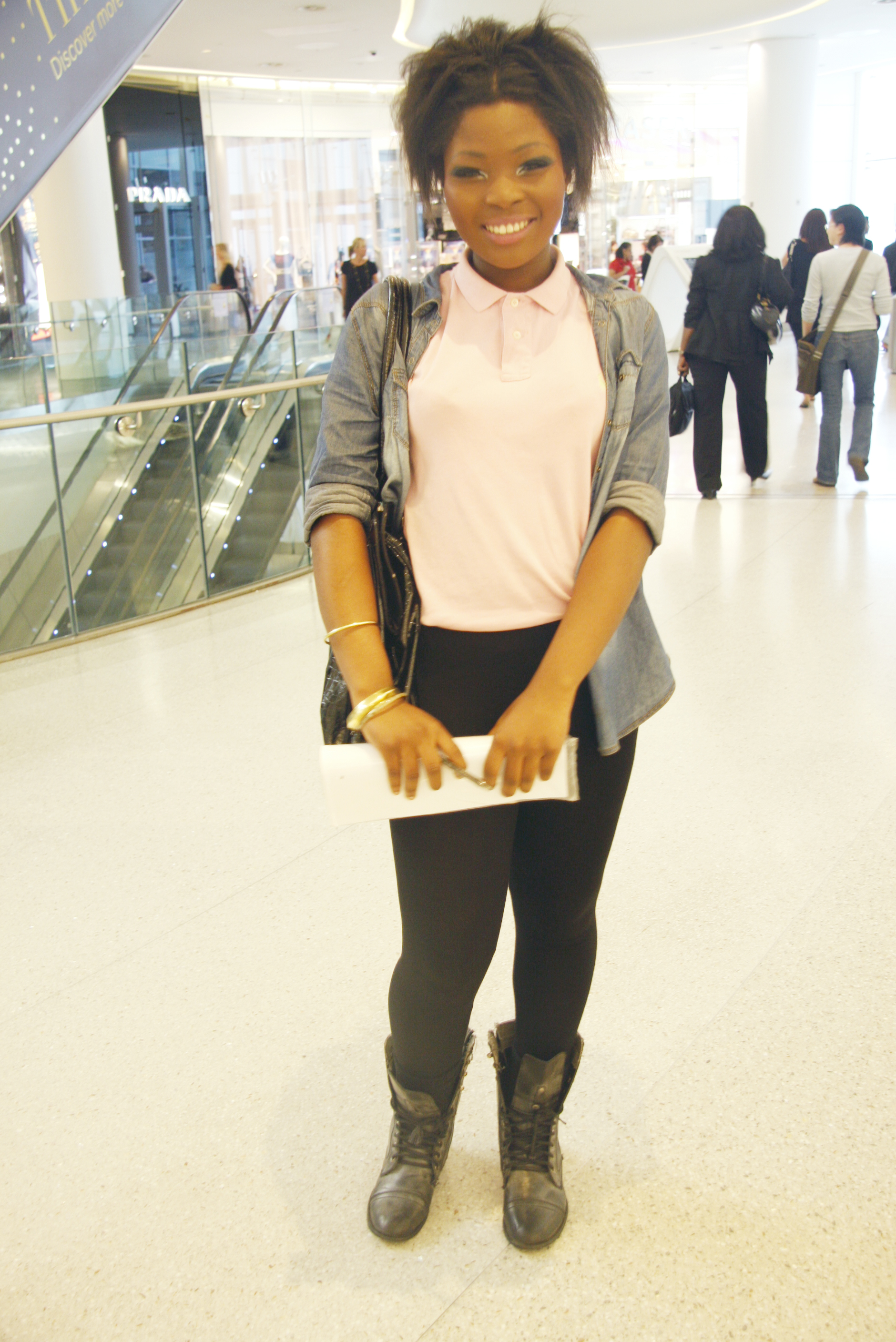 But the winner is…Antonia!
Her entire look was thought out from head-to-toe, with fantastic make-up as well. She is wearing a Ralph Lauren polo, leggings by Peacocks, a vintage denim shirt and unknown boots. Shopping-style done right.