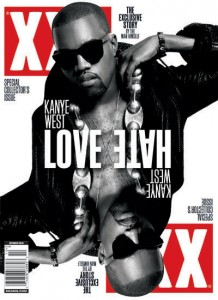 "Christian Dior Denim Flow" was released by Kanye West as part of his GOOD Fridays. The choon features John Legend, Pusha T, Ryan Leslie, Lloyd Banks, Kid Cudi and clocks in at nearly seven minutes long. Why? He drops an impressive flow of model knowledge. Models bolded in the lyrics below.
I'm in my Christian Dior with a Veronica Webb
Noemie Lenoir, Chanel (1), Sessilee Lopez
Arlenis Sosa, Selita Ebanks
If you work with my people, speak that Jourdan Dunn language
Make a phone call, out to Joan Smalls
I wonder how it feel to lower Stone's (2) walls
Jessica Gomes, yall, I would damage her
And see if Jessica Stam got the stamina
I'm in the car with Leo and the Benz swerve
I heard Bar (3) was friends with Esti Ginzburg
Coco Rocha, Kate Mimosa (4)
Alessandra Ambrosio, Anja Rubik
Get Olga Kurylenko, tell her I'm very single
Abbey Lee (5), too — I'm a freak, boo
I'm wylin', I'm on a thousand
I wanna see Irina Shayk next to Doutzen (6).
(1) Chanel Iman
(2) Lara Stone
(3) Bar Rafaeli
(4) Kate Moss
(5)Abbey Lee Kershaw
(6) Doutzen Kroes
He is now friends with the sixteen models on Twitter. Play on, player.