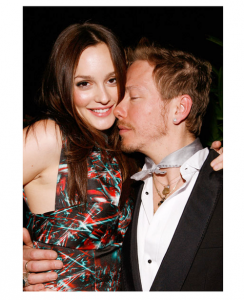 I don't know a red-blooded female who doesn't like the way the ladies of "Gossip Girl" dress when they are at a party. Now, it will be all that much more accessible. Head stylist for the show as of Season One Episode One, Eric Daman, has teamed with US store Charlotte Russe to design a collection of party dresses and accessories called "Eric Daman for Charlotte Russe".
The actual dresses are much more impressive than the name – featuring a black one-shoulder sequin dress, a black velvet frock with lace sleeves, a blue strapless piece with tulle accents, and an array of styles that are "designed in a way that they each have their own personality", with every item under $50.
The collaboration will be available for purchase in Charlotte Russe stores and on CharlotteRusse.com starting Oct. 24.