EDIT: Winner announced here!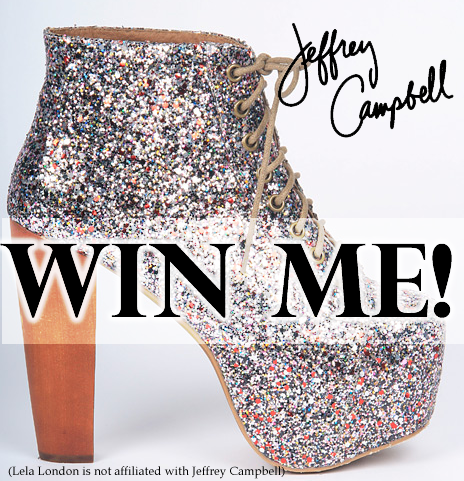 To celebrate the end of Fashion Month (and the actual decision on what to choose being made!), it is time for a competition!
Since we are segue-ing into a new season and a new year, I only thought it would be appropriate to give away one of the most popular shoes of 2011 –
In glitter, of course. The one lucky winner will also receive a copy of my guide to fashion, beauty and self-love – She Said Style.
To enter:
Leave a comment below telling me what you are looking forward to for Spring/Summer 2012 (use that link if you need inspiration!), as well as your shoe size.
To validate your entry, "Like" my page on Facebook and make sure to say bonjour on the wall so I know you've liked it.
For those of you who already "Like" me on Facebook, please share the page with as many of your friends as possible (they can enter, too!).

For extra entries:
Follow me on Twitter and @ me with the hashtag #litalove!

The contest is open worldwide. You have until November 30th to enter! Please make sure you comment with a valid e-mail address.

Lela
xo