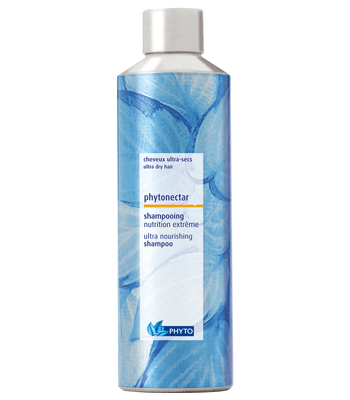 Though I've been pleased with the results of all my trialled products from haircare brand Phyto, nothing stands out quite as much as their "Phytonectar". True to their branding, Patrick Alès' vision of creating plant-based and environmentally-conscious hair products has tricked down to create yet another powerful botanical remedy. Phytonectar is a hydrating shampoo for dry and over-processed hair (check, check, for me!) with medium-to-course texture (check, tick, yes, yes, YES!).
The product itself is a super-thick emulsion, enriched with orange blossom wax and St. John's Wort (20%), which gently cleanses and revives even the most dehydrated, brittle hair. As it is a natural product, it comes without parabens, synthetic dyes, petrochemicals, and phthalates. This means while the shampoo doesn't have the "lather" that chemical-filled shampoos trick us into believing means "clean hair", it is filled with the most incredible, nourishing, and natural hair helpers.
If you want soft, frizz-free, and (most importantly) healthy hair, dump the sudsy shampoos and grab a bottle of Phytonectar.