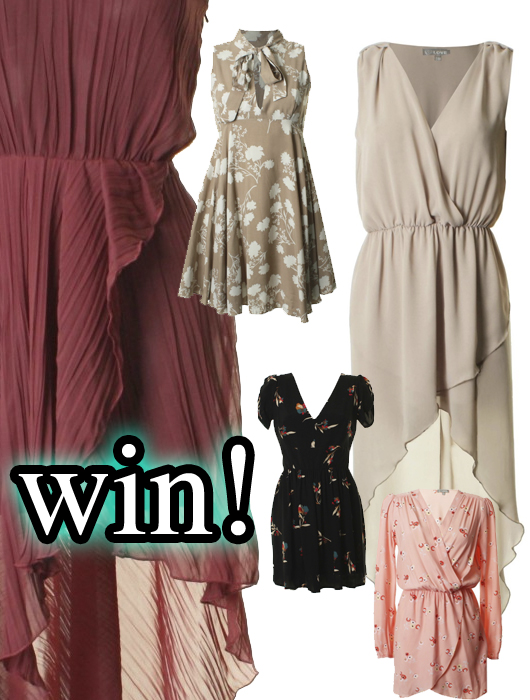 PHEW! What a crazy couple of weeks this has been! With the launch of a new business (OUR FIRST BOX SHIPS THIS WEEK!), Fashion Week, a plethora of new fashion and beauty launches, I have barely had time to breathe…let alone log on to my beloved little blog.
But hey! I actually find myself with a couple hours free to blog (while catching up on a month's worth of cleaning and laundry) and I'm kind of relishing in it. Let's kick off by announcing the winner of the "Win the dress of your choice" competition!
The winner is….drumroll, merci…
ALI THORPE who chose the Stella Print Long Sleeve Wrap Dress!
Please e-mail me (lela at lelalondon dot com) with your address and telephone number and we'll get that sent out to you asap.
Thank you to everyone who entered! I want to put another competition up very soon, and have a few things I would love to give away. Let me know in the comments or on Facebook what kind of things you love to win and hopefully I will be able to treat you guys to more great competitions.