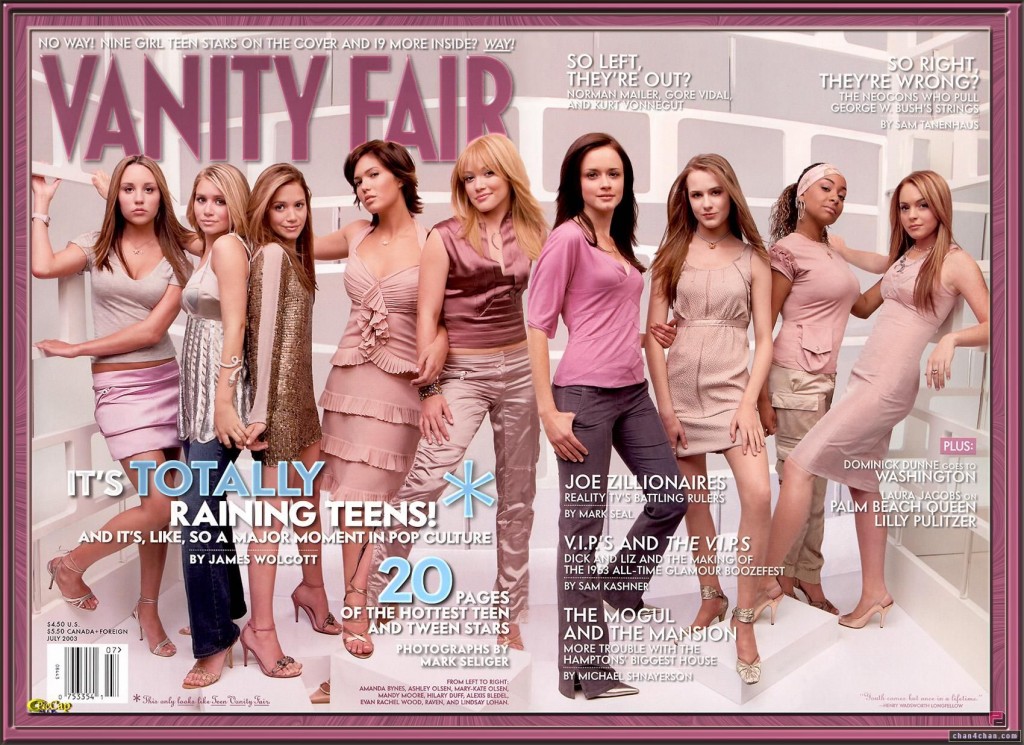 I have no idea where I found this picture, but I saved it in my 'Junk' files a couple of weeks ago because, well, it's worth sharing. Almost nine years ago, in my first hints of teendom, I was obsessing over this magazine cover. Hang-on-your-wall obsessing. These were my (terribly Photoshopped) idols.
From left to right, you are seeing Amanda Bynes, Ashley Olsen, Mary-Kate Olsen, Mandy Moore, Hilary Duff, Alexis Bledel, Evan Rachel Wood, Raven Symone (formerly known as Raven), and Lindsay Lohan. (DO WERK, MKO and ERW – fashion goddesses through and through).
Does this not feel like a million years ago to anyone else? An era before TMZ, before Facebook fuhcrissakes, before "The Amanda Show" faded into oblivion, before The Row or Elizabeth & James, before anyone could co-star with John Krasinski and evoke mass female jealously, before anyone could co-star with Chad Michael Murray and evoke mass female jealously, before The Sisterhood of the Traveling Pants, before a second sexyfierceboomshakalaka female fell victim to Marilyn Manson's charms (?!), before Mean Girls, and – yes – before the Kardashians.
Memory lane, over and out.