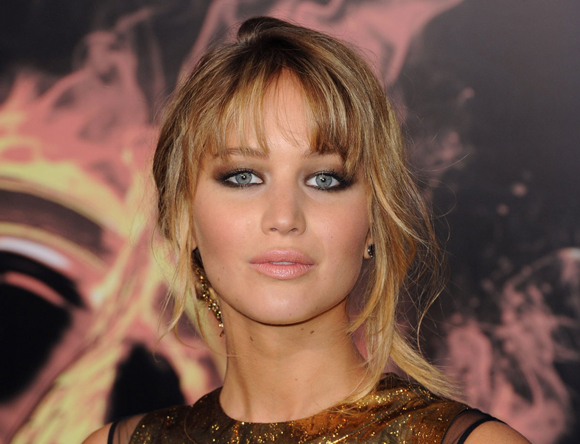 Along with the rest of the world, I am developing a complete girlcrush on Jennifer Lawrence. Therefore, when her first Hunger Games red carpet appearance coincided with some beautiful makeup artistry, it screamed "TUTORIAL!" to me. Naturally.
Take a look below if you want to get the Jennifer Lawrence Hunger Games premiere look (and see the interpretation on me)!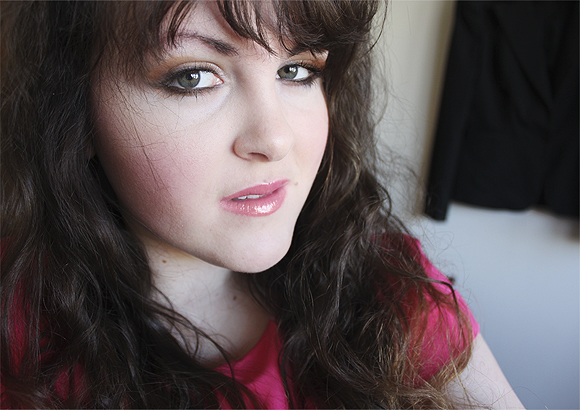 Take note: I am not a blonde or tan in the slightest (I think that is pretty obvious from the photo above), so the aim of the game here is get that golden smokeyness as close as possible without attacking my face with a bronzer brush.
Jennifer Lawrence Eye
– This is the anchor of the look. First, prime your eyes with MAC's Prep + Prime highlighter – the pigments will help your eyeshadow 'sparkle' without glitter.
– To keep it easy, use Estee Lauder's Topaz Spring Trend eyeshadow palette. Dust the lightest shade under your browbone and in your inner corner to open up the eye. Follow with the golden shade on the outer three-quarters of the lid. Blend the darkest shade at the outer corner of the eye, and run the same shade along the lower lashline. Avoid blending too close to the brow bone, as Jennifer's eyes have only been slightly blended in that area. Use the green eyeshadow to tone down any areas that look too gold.
– Line around the entire lid with a smooth black eyeliner (NARS FTW), making the line thicker at the outer corner of the eye. Don't forget your waterline.
– Keep the false lashes at bay. There is enough going on here.
Jennifer Lawrence Face
– The face is flawless. Simply mattify yourself to every visible inch with powder, and then throw a lightweight cream-to-powder blush from the apple of your cheek to your temples for a 'lit from within' glow.
Jennifer Lawrence Lips
– Shiny, baby pink lips: as easy as Trish McAvoy's Beauty Emergency Card for Lips. Mix the hues to find a colour you love best.
Bada bing, you're almost an Everdeen!