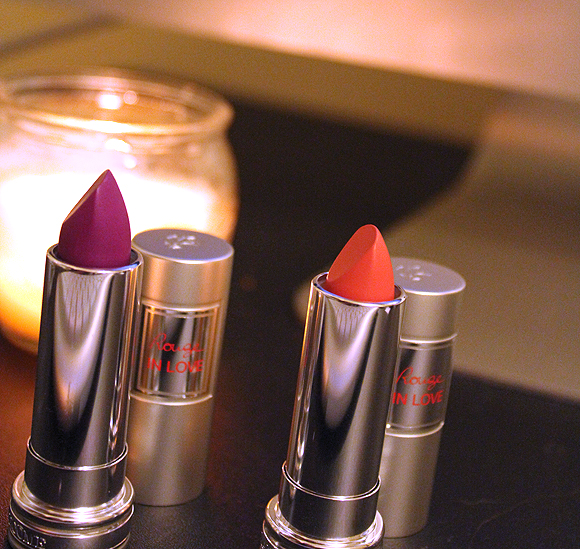 One of my fantastic writers over at She Said Beauty – Dani – wrote this review of Lancome's Rouge in Love lipsticks. Now, I'm not one suckered by ad campaigns – so before hearing her rave review, I hadn't taken it upon myself to try the lipsticks.
Now, I'm on the bandwagon. I ran off to Selfridges and purchased 322M – Corail in Love (right) and 381B – Violette Coquette (left). While I tend to opt for lipsticks with colour colour, there are plenty of natural and pinky-hued lipsticks for those of you who were put off at the aforementioned purple lipstick. (I imagine Rouge Rendez Vous is quite a big seller).
My review? Dani was so right. These babies are maintain the comfort of a lip balm, sit beautifully on the lips, and have a buildable-to-full-coverage range of colours. I want them all.