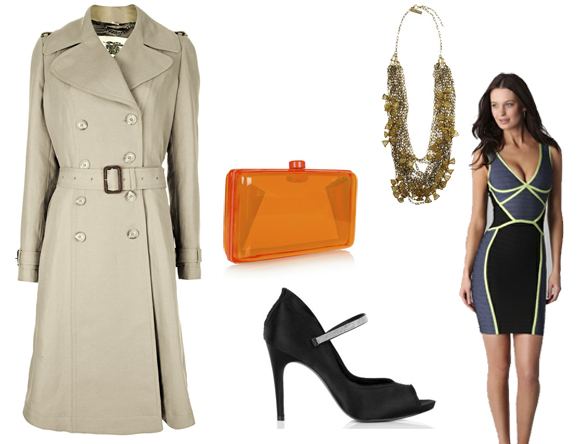 The majority of us – post-recession and all – don't get the opportunity to splash out on designer gear. Even if we wanted to, it provides somewhat of a social issue to throw a £3,000 jacket on the credit card.
This is why I love sales. Always an advocate for high-end designers, sales provide me with a beautiful bridge between budget and luxury talent. One of my absolute favourite things to buy on the high-end (as mentioned in my book) are mix-and-match pieces. The kind of special pieces that provide somewhat "classic" shapes, have a little je ne sais quoi, yet work in a varied selection of outfits. Cost per wear, and all that jazz.
Thankfully, this designer sale season has a lot of things on offer.
My Personal Style Edit (above):
– It is a rare and wonderful thing to find a Burberry trench coat on sale, considering they are the most fabulous and well-constructed trenches in the world. This one is a steal, and almost a perfect replica of Audrey Hepburn's (or should I say Holly Golightly's) coat in Breakfast at Tiffany's. You can find Burberry at farfetch.com
– Bodycon may be something of a trend, but a dress that nips in your every inch will be a favourite for years to come. The colours make a statement, and a dress like this – with so much detail around the bodice – will even work as a top under business layers. I chose the Herve Leger Scuba dress at Shopbop.
– The kind of jewellery that your great-great-great granddaughters will love to inherit? Pieces like this Oscar de la Renta necklace at The Outnet. Day…night…sleep…shower…I don't think I could take it off!
– As much as I love statement shoes, a lady can't go wrong with a fantastic black heel. My-Wardrobe have these Pedro Garcia peep-toes online for a complete STEAL!
– Last but not least, Stella McCartney at Net-a-Porter. Conversation pieces are the classics that no-one can forget.